Female Police Officer Has Chunk Of Hair Ripped Out In Vicious Attack
12 January 2018, 12:00 | Updated: 28 October 2019, 15:21
Shocking body cam footage has captured the moment a female police officer had a large chunk of her hair torn out while attending a domestic abuse incident.
The disturbing video has been released to highlight the impact of officers being assaulted on Britain's streets.
PC Emma Agyei was attending an incident last year in Chapel Street, West Midlands when she was attacked.
It was as officers tried to arrest 24-year-old Bradley Bilston on May 20 2017.
As he was led to a police car, he violently attacked PC Agyei forcing her to the floor, beating her and pulling out chunks of her hair.
Her body cam recorded how the attack unfolded, and even picked up her screams of pain.
It also shows PC Agyei placing clumps of hair into a plastic bag to be used as evidence later while being comforted by her colleagues.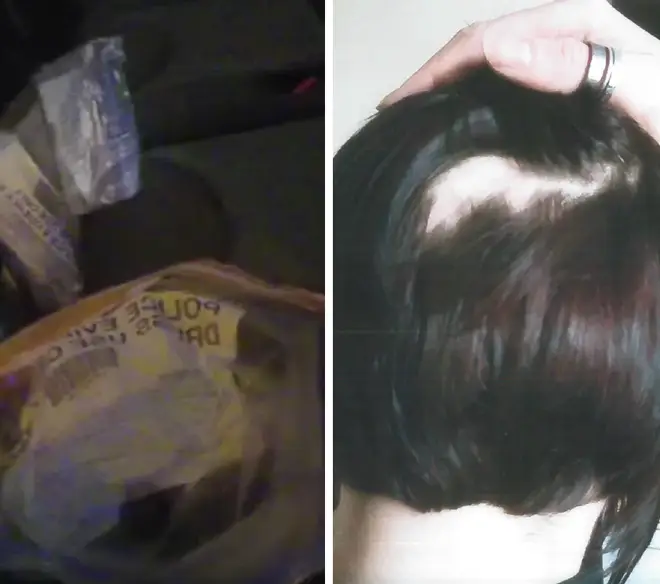 Her attacker pleaded guilty to assault and was given a 12-week suspended sentence.
Chief Constable Dave Thompson, said: "I am stepping up to highlight the impact of assaults on our communities. Officers, PCSOs and staff are often the first and last line of defence.
"Our officers will always do the right thing and routinely put themselves in harm's way to protect the public, but we need to bring to justice criminals who think that it is okay to abuse and hit out.
"Time off recovering from a senseless attack is time taken away from the very communities that need them policing their streets and protecting them."
Between April and December 2017, 669 assaults on West Midlands officers and staff were recorded, the force said.
As a result, 356 days were lost as officers recovered from their injuries with a cost equivalent to around £65,000 sick pay.
And, West Midlands Police says the problem is growing.