Speeding 63-Year-Old Man Hits 155mph In Shocking Police Chase On The M3
23 January 2018, 12:58 | Updated: 28 October 2019, 15:21
John Hornby, 62, from Ringwood has been disqualified from driving for nine months after he was caught speeding on the M3.
The terrifying incident happened on June 13th last year between junctions 7 and 6 on the northbound carriageway near Basingstoke.
PC Jamie Foster, who was driving in an unmarked police car, told the hearing how he recorded Hornby driving at an average speed of 147.1mph.
PC Foster told the court that "We see a lot of things in this job but even I was shocked to see someone driving at such high speeds.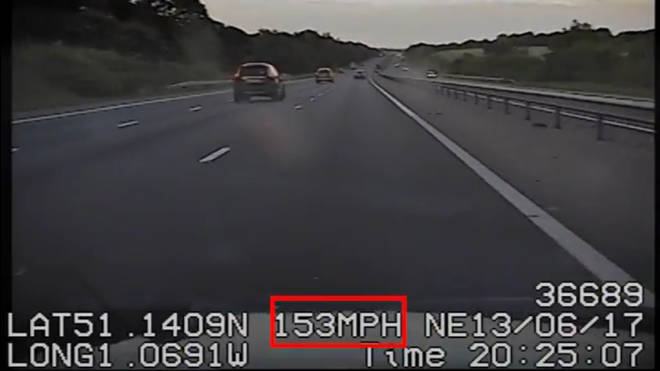 "It is sheer luck that Hornby's driving that day did not cause a collision because if it had the consequences at that speed would have undoubtedly been fatal."
Prosecutor Paul Matcham told the court that "this was among the highest speeds" he had ever prosecuted. 
Hornby, who plead guilty, was sentenced in his absence to a 9-month driving suspension. He was also fined £325 and ordered to pay £82 in costs and a £32 victim surcharge.