Youth Throws Traffic Cone Onto Motorway After Being Egged On By Friend
16 April 2018, 17:54 | Updated: 28 October 2019, 15:21
Shocking video has emerged of a youth throwing a traffic cone off a pedestrian bridge and onto the motorway after being egged on by his friend.
Understood to be filmed in High Wycombe, the video shows the cone bouncing onto the road and narrowly missing fast-flowing traffic.
The clip was uploaded to the Instagram account Street Blogs UK with the caption: "These kids are crazy... Imagine someone crashed".
The person recording it can be heard encouraging the boy to perform the reckless act.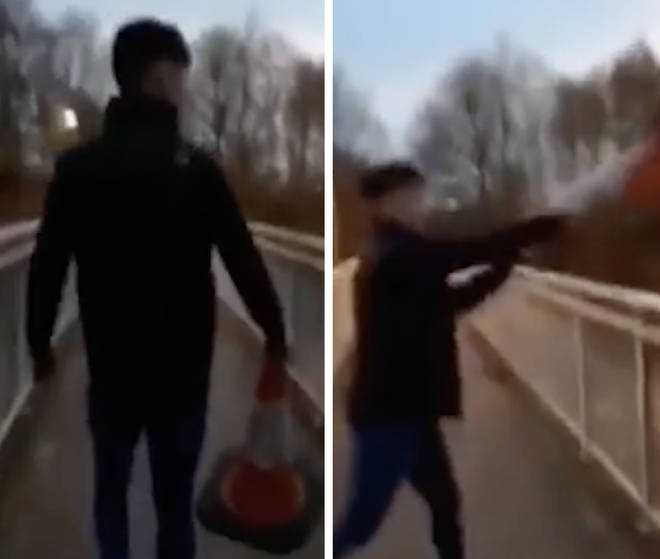 A car can be seen swerving to avoid the object, but the near-miss only appears to amuse the pair as they can be heard laughing afterwards.
The video has been viewed more than 250,000 times, but viewers slammed the potentially deadly stunt.
One user wrote: "People like that guy need to be punished".
Another added: "If that had caused someone to steer off the road the could have taken away innocent peoples [sic] lives".