BBC News Opening Sequence Goes Hilariously Wrong
12 September 2017, 10:44
This is the moment a panicked BBC newsreader runs from camera to camera as he struggled to work out where to stand.
As the opening credits rolled, Tom Donkin realised he wasn't on camera and ran across the studio.
But he didn't realise he was already on and his quick sprint across the studio was going out live on BBC World.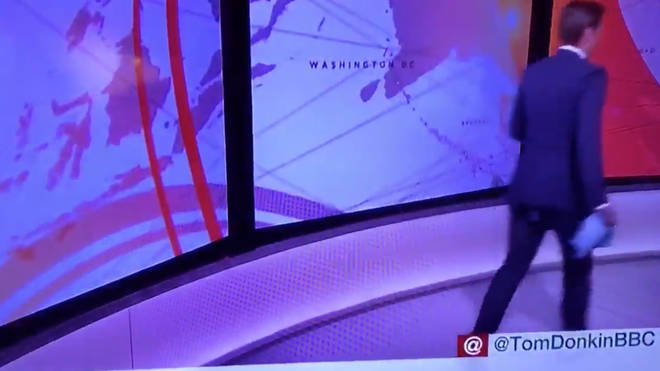 He eventually comes back to the correct position, but then stands sideways and looks at the wrong camera.
Finally, he finds the working camera and starts his report on Hurricane Irma.
Afterwards, the newsreader saw the funny side, tweeting: "This stuff happens with live TV. Never had so much attention albeit odd attention."