Man Sentenced For Revenge Porn After He Posted Pictures To His Ex's Social Media
27 January 2017, 11:22 | Updated: 27 January 2017, 11:23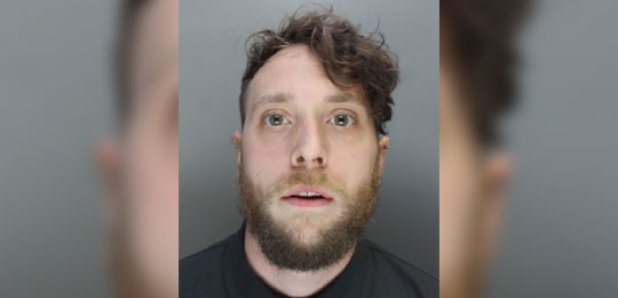 The Hounslow man was handed a jail term and a restraining order at City of London Magistrates' Court after he posted the sexual images.
Benjamin Lynch, of Cambridge Road North, Hounslow, broke up with his girlfriend in December 2016.
Following the end of the relationship he contacted the victim and told her he had the sexual photos and that he was going to 'expose her'.
Lynch knew the victim's passwords to her social media during the relationship and later used this information to access her accounts post-breakup.
He uploaded 17 sexual images of the victim to her public profile page and she only heard about it when her friend contacted her to let her know.
Lynch found out that the victim was in a new relationship and proceeded to send the images to her new boyfriend via messaging service WhatsApp too.
The victim then contacted the police and detectives arrested Lynch on Wednesday January 3.
During questioning Lynch denied any involvement stating he was "not technically minded" and had no knowledge of the photos being uploaded to her account.
Lynch's home was searched and a number of items, including iPads and mobile phones, were seized.
Although he initially denied having one, detectives also searched Lynch's work locker and found a mobile phone still logged into a messaging app in the name of the victim.
City of London Police interviewed Lynch for a second time on Monday 23 January when he was charged and remanded in custody.
The 29-year-old was sentenced to 16 weeks in prison after facing two counts of disclosing private sexual photographs with intent to cause distress.
He was also handed a restraining order.
Detective Constable Deborah O'Loghlin-Whitby, from the City of London Police Public Protection Unit, said : "In publishing these images, Benjamin Lynch caused deliberate embarrassment and distress to the victim and knew full well the significant impact this would have on her.
"Lynch not only broke the trust with which they had been taken, he also broke the law.
"I must also commend the victim for her courage in coming forward and reporting this to police. I hope that this sentence can begin to bring some closure for the victim so that she can move on from this incident."
Detective Inspector Anna Rice, who heads up the City of London Police Public Protection Unit said : "Such cases can have a huge emotional impact on the victims and I want to be clear that when you come to us you will not be judged, specially trained officers will support you through the investigation and any subsequent court hearings.
"This case sends a strong message that we in policing take reports of revenge porn extremely seriously and will work hard to bring offenders before the courts."
Police can be contacted on the non-emergency number 101.