The One Thing We Can ALL Do To Save Cyclists' Lives
11 September 2017, 09:13 | Updated: 11 September 2017, 09:14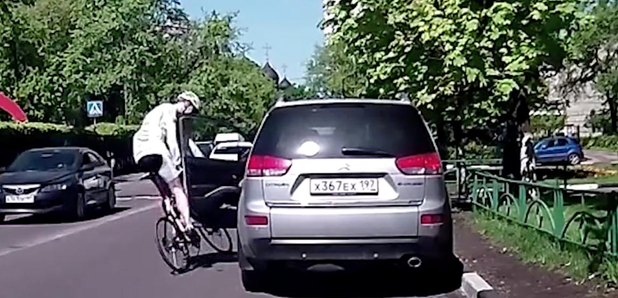 Over 3,000 cyclists are killed or injured in the UK every year. But that could be massively reduced if all drivers just watched this video.
The Dutch Reach is something that is taught in the Netherlands, where cycling is far more common than in the UK.
And it's so simple.
This video shows everything you need to know about one simple thing we can all do to protect cyclists.
Paul Tuohy, Cycling UK's chief executive, said: "Some people seem to see car dooring as a bit of a joke, but it's not and can have serious consequences.
"Cycling UK wants to see greater awareness made about the dangers of opening your car door negligently, and people to be encouraged to look before they open.
"In the Netherlands they are known for practising a method, known sometimes as the Dutch Reach, which we think could be successfully encouraged in the UK.
"Cycling UK has written to the Department for Transport asking them to look into this, and highlight the dangers of car dooring through a public awareness Think!-style campaign."