"Drunk" Woman Left Lying In Road After Trying To Get Into Passing BMW
18 December 2017, 16:26 | Updated: 18 December 2017, 18:15
A "drunk" woman was left lying in the middle of the road after trying to gain access to a passing BMW.
The drama unfolded after an alleged road rage incident with a separate car in Edinburgh on Friday.
But, she quickly turned her attention to the BMW behind, which stopped when the argument kicked off.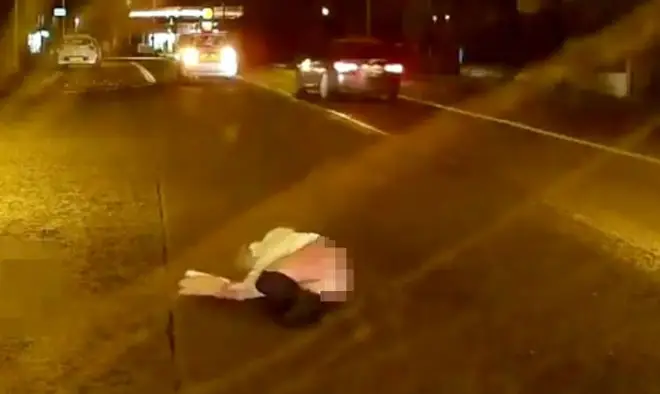 Dash-cam shows her approaching the vehicle, before trying to open the door.
However, the driver pulls away before she can get inside, sending her crashing to the floor.
The woman, who appeared intoxicated, could then be see laying lifelessly in the middle of the road.
Moments later, two members of the public come to her aid and lifted her out of harms way.
You can see the drama unfold in the video at the top of this page.