This Is Why You Should Never Cross The Road From Behind A Bus
13 November 2017, 15:17 | Updated: 13 November 2017, 15:26
This chilling video is the perfect example of why you should always wait until the bus has pulled away before crossing a road.
Dashcam footage captured the moment a child narrowly escaped death after running in front of a lorry as he got off a school bus.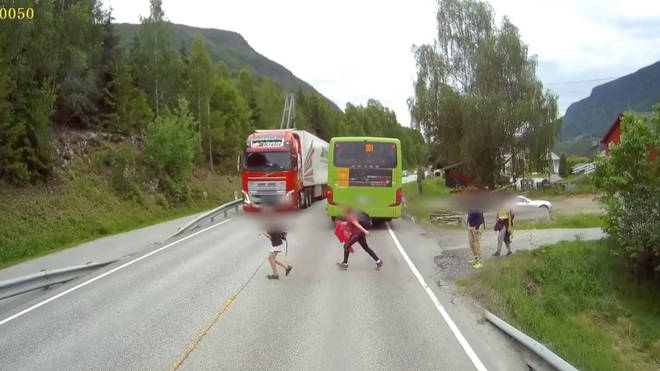 The boy runs from behind the parked vehicle and right in to the path of the oncoming lorry.
Luckily, the quick-thinking driver sounds his horn and manages to stop the lorry from within inches of hitting the child.
The shocking incident occurred in Norway and the footage has been released by truck driver Tor Bjørn Kyrkjebø, who caught it on his dashcam.
He told Norwegian site NRK: "I saw over the roof of the bus the truck was heading at it at a great speed.
"I blinked my lights and horn to alert the traffic and young people."
Watch the incident unfold in the footage above.