Activists Pour Bleach On Men's Crotches To Stop 'Manspreading' On Trains
26 September 2018, 15:21 | Updated: 27 September 2018, 06:57
A campaigner has launched a campaign to stop men sitting with their legs too far apart on the train - by spraying bleach on their crotches.
The law student has become increasingly exasperated by the practice, labelling it 'gender aggression' and 'a disgusting act'.
To fight the spread of manspreading, 20-year-old Anna Dovgalyuk has been pouring bleach on to offenders' crotches on public transport in Russia, leaving a mark on their trousers that can't be removed.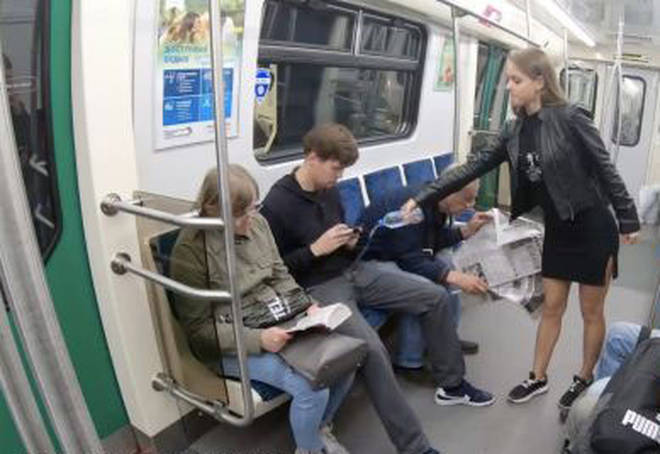 She said: "We not only cooled the manspreading down but also marked them with identification spots.
"So everyone can immediately understand which body part controls the behaviour of these men.
"This solution is 30 times more concentrated than the mixture used by housewives when doing the laundry. It eats colours in the fabric in a matter of minutes – leaving indelible stains."
One Russian news outlet, Rosbalt, accused her stunt of being faked by using actors, something that Ms Dovgalyuk denies.
None of the men has pressed charges over the incident.