Lovely Liverpool Kids Give Away Money To Homeless Man
27 October 2016, 14:35 | Updated: 27 October 2016, 14:42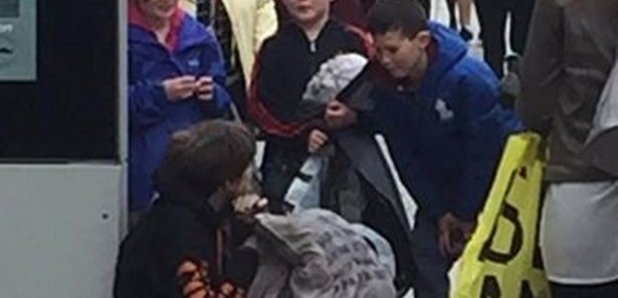 This picture of some very generous children, taken by Polly Fontayne, has been shared thousands of times as a reminder of the generosity some kids are capable of showing.
The children shown collected their "penny for the guy" all day on busy Lord Street but when the day ended, decided to donate it to a homeless man sat on the ground nearby.
They also used the money to buy food for other homeless people in Liverpool city centre.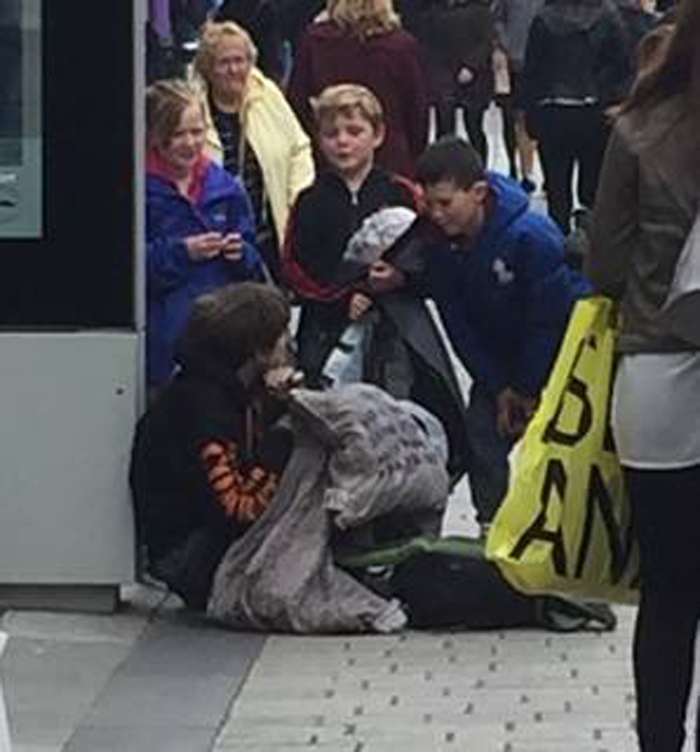 The kids have been named as Stephen Murray, 8, Kaden Roberts, 10, Kennzi Steines, 11, Abby Grimes, 10 Nathan Grimes, 11 and Lauren Grimes, 15.
Stephen's dad - also called Stephen - has described how "proud" he is of his boy.