Vanity Fair Apologises For Video Suggesting Hillary Clinton Takes Up Knitting
28 December 2017, 08:32
Vanity Fair has apologised for a video it posted suggesting Hillary Clinton took up knitting or "literally anything that will keep you from running again".
The US magazine uploaded the video entitled Six New Year's Resolutions for Hillary Clinton last week - but has faced a backlash online since.
It suggested the defeated Democrat presidential candidate should "take up a new hobby in 2018" and showed various Vanity Fair editors drinking champagne while offering up ideas.
Suggestions mentioned included:
- "It's time to start working on your sequel to your book, What Happened: What the Hell Happened."
- "You know how on Anderson Cooper you were telling him about alternate-nostril breathing? You seemed really adept. You should try teaching a class."
- "Take more photos in the woods. How else you are going to meet unsuspecting hikers?"
- Take up a new hobby in the New Year: Volunteer work, knitting, improv comedy - literally anything that will keep you from running again."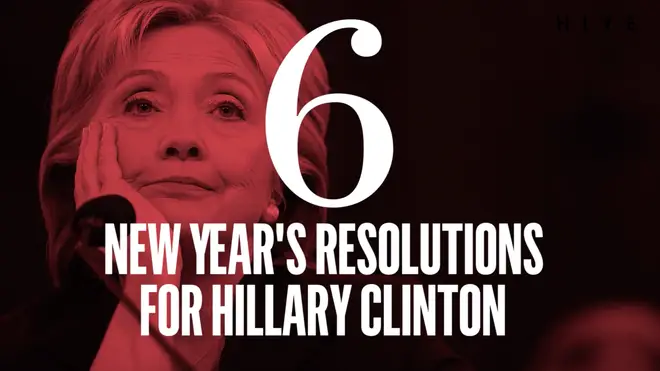 Some, however, did not see the funny side of the one-minute video.
Actress Patricia Arquette replied: "Hey STOP TELLING WOMEN WHAT THE F*** THEY SHOULD DO OR CAN DO. Get over your mommy issues."
While another added: "This is disrespectful and disappointing, ultimately representative of the god-awful reporting that helped Trump secure his win. Cheers to you, @VanityFair."
The publication has since issued an apology, but has not removed the video.
A spokeswoman said: "It was an attempt at humour and we regret that it missed the mark".
You can see the video at the top of this page.