Home Counties rebel against Ulez: Six out of seven councils refuse to allow signs
3 August 2023, 14:31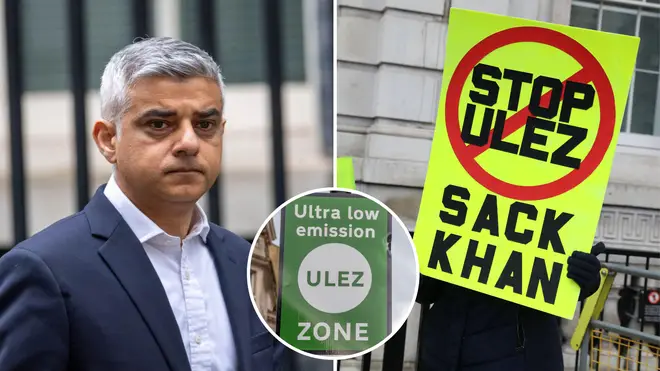 All but one council bordering London has blocked the installation of signs which would alert motorists of the ultra low emissions zone.
Six out of seven councils refused to sign an agreement with Transport for London (TfL) that would have seen the signs erected – meaning most roads leading into the capital will not warn of an upcoming ULEZ.
This comes ahead of a ULEZ expansion on 29 August, which was given the green light after London Mayor Sadiq Khan won a High Court challenge against its expansion into Greater London.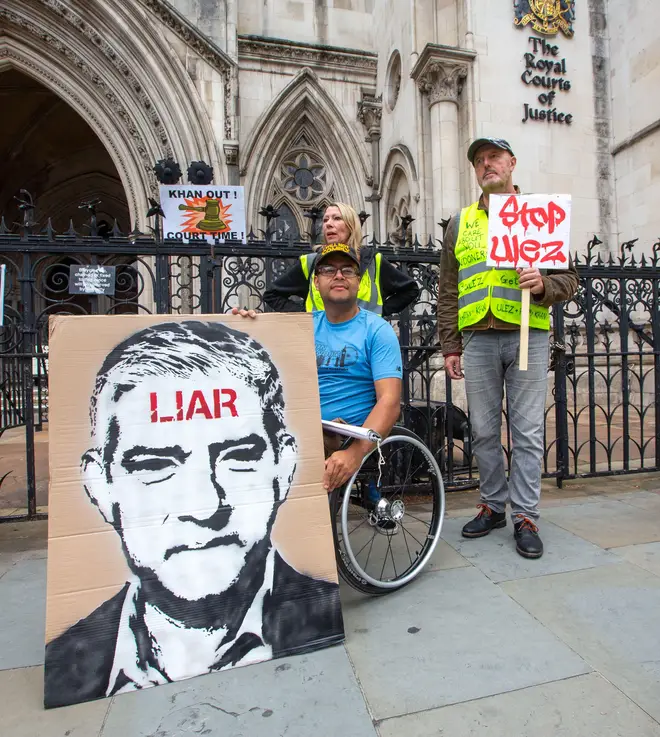 The Home Counties that blocked the Ulez road signs are Surrey, Kent and Essex County Council and Hertfordshire, Buckinghamshire and Thurrock Council.
Slough Borough Council, the local authority sharing the smallest border with London, is the only one to have signed the TfL agreement.
It is led by a minority Conservative council, which blames the previous Labour-led administration for not blocking the plan.
The Tory leader of Slough Borough Council told The Telegraph: "As an administration, we are vehemently opposed to the implementation of the ULEZ scheme, and we will do all we can to support Slough residents through this."
Read more: Ambulances 'must take precedence' over LTNS, Rishi Sunak says, as he launches review into low-traffic schemes
Read more: Tories target ending 20mph zones as Sunak declares he is 'on the drivers' side' against ULEZ and LTNs
The scheme, which was first proposed by Boris Johnson when he was mayor, will cost drivers £12.50 a day if they have an older vehicle that doesn't meet environmental standards.
The Deputy Mayor of London for Transport, Seb Dance, tweeted on Thursday: "By not putting up signs these councils outside London are currently not fulfilling their responsibility as public bodies to ensure their residents… have all the information they need to drive safely and conveniently."
"If residents with non-compliant vehicles drive in the expanded ULEZ zone by mistake after 29th August these councils will have to accept their share of responsibility. They'll have to answer to their own residents."
Rishi Sunak has said of Ulez: "[It is a] policy by the Labour mayor of London, backed by the Labour Party and Keir Starmer and I'd tell them not to do it. No-one is forcing them to do it. They should not do it."