Ambulances 'must take precedence' over LTNS, Rishi Sunak says, as he launches review into low-traffic schemes
31 July 2023, 19:59 | Updated: 31 July 2023, 20:34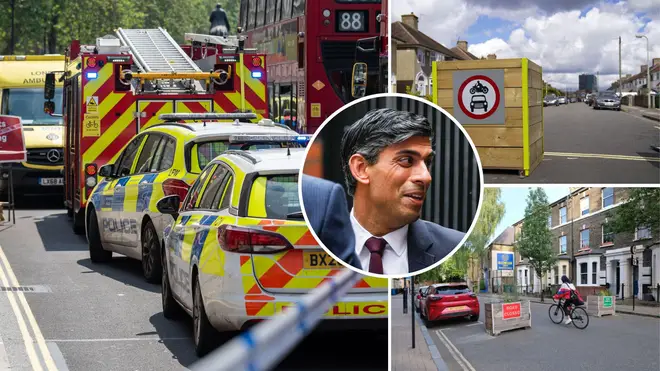 Downing Street has said ambulance response times must be prioritised over low traffic neighbourhoods (LTNs) as a review into the green scheme is launched.
Rishi Sunak has said emergency services must be able to react to life-threatening situations amid attempts to cut down on traffic in some residential areas.
Expressing concern over the divisive scheme, Downing Street referenced Wandsworth in south London, which suspended its LTN plans over concerns about emergency service access.
LTNs were rolled out more widely across the UK during the pandemic, as it was seen as an opportunity to encourage greener modes of transport such as walking and cycling.
But the plans have been met with anger by some of the residents affected, as the bollards and planters erected to discourage the traffic have blocked many from taking more residential routes through towns.
Read more: London councils spend £500,000 a year fixing vandalised LTN cameras wrecked by angry drivers
Read more: Revolt of the resident 'freedom fighters' as hated LTN planters are torched - and driver clashes with eco-activists
Meanwhile others have argued that the green scheme has only redirected traffic to other nearby areas.
Mr Sunak come after he ordered the Department for Transport to conduct a review into neighbourhoods with the green scheme in place to ensure that it doesn't hinder emergency services.
These initiatives block off streets with planters, bollards, signs and cameras and have been set up throughout London, as well as cities like Birmingham and Bristol.
They are designed to encourage people to ditch the car and walk, cycle or take public transport.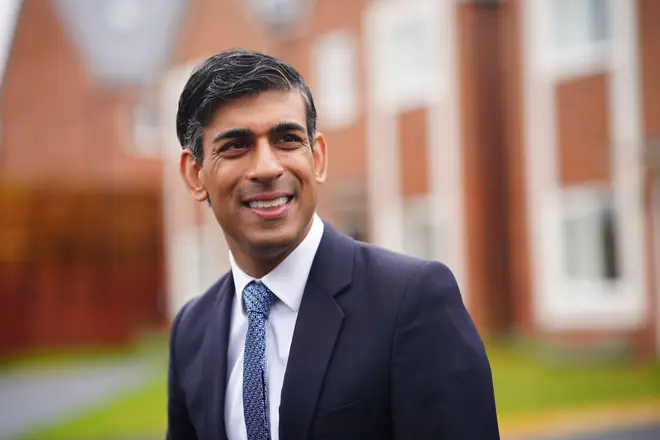 Asked on Monday about which should take priority, between green schemes and emergency service access, the prime minister's press secretary said: "Particularly those who are trying to get patients to a hospital with life-threatening injuries, that has to take precedence.
"They have to be able to get there as quickly as possible."
Asked whether items used to block streets could be removed, his secretary added: "It depends on which area you are looking at, I don't know the specifics of how they're set up.
"But the ability of emergency services to get to places quickly, to provide the services people need, is certainly a priority so we'll be looking at all those things."
And as for Wandsworth's previous suspension of its LTN, Mr Sunak's secretary continued: "That is one example, part of the work of this review is to see if that is a more widespread problem.
"The PM has always been of the view that local consent is important.
"And it's worth mentioning that a lot of these low-traffic neighbourhoods were introduced during Covid, often without votes or local feedback to them.
"They've got to work for residents, businesses and emergency services.
"We we want to be giving people the choice on how they travel, not just restricting or making their life difficult for those who rely on cars.
"And that's why we're reviewing the impact of LTNs."
Earlier on Monday, energy minister Andrew Bowie suggested the scheme could be scrapped in certain neighbourhoods if it's affecting people's ability to travel and work.
LTNs have infuriated motorists, who in London are already facing a clobbering. If their car is old enough, they could find themselves paying the congestion charge, the Ulez fee and find themselves taking detours because their route is blocked off by LTNs.
Mr Sunak told The Telegraph: "The vast majority of people in the country use their cars to get around and are dependent on their cars.
"When I'm lucky enough to get home to North Yorkshire, it's more representative of how most of the country is living, where cars are important.
"I just want to make sure people know that I'm on their side in supporting them to use their cars to do all the things that matter to them."
The LTN review will also reassess 20mph zones, known as low speed limit zones.
"We want to have a healthy balance when it comes to active travel schemes – being supportive of increasing the choice for walking and cycling, but doing it in a way that doesn't penalise motorists," a government source told MailOnline.
While another added that if any councils refuse to suspend the "particularly egregious" schemes then Rishi Sunak may look into changing the law so ministers can overrule their decision.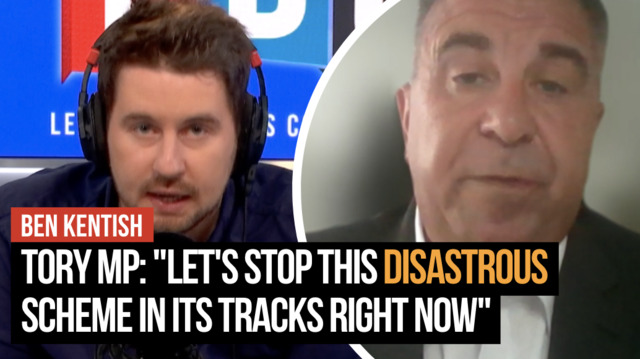 Ben Kentish and Steve Tuckwell MP discuss ULEZ
Mr Sunak is said to be particularly concerned about LTNs that don't allow anything bigger than a bike to pass through.
Mark Harper, the transport secretary, has already put a stop to government funding of schemes that focus on "banning cars or making it difficult for motorists".
He said councils should think about getting rid of unpopular LTNs.
It comes amid calls for the Tories to rethink environmental schemes on the back of their success in Uxbridge.
A group of 40 Tory MPs and peers have asked Sunak to push back the planned 2030 imposition of a ban on the sale of petrol and diesel vehicles.
That will further add to concerns about whether the UK will be able to meet its net zero commitments.
However, Mr Sunak has insisted the government is not considering a delay.