Met Police Officer Pushed Off His Motorbike In Unprovoked Attack
19 April 2018, 14:04 | Updated: 19 April 2018, 18:27
A Metropolitan Police officer was pushed off his bike and into the path of a car in a seemingly random attack.
The shocking incident was uploaded to social media after it was filmed in Ilford, east London.
The video shows two officers on motorbikes travelling down a road in front of a police car.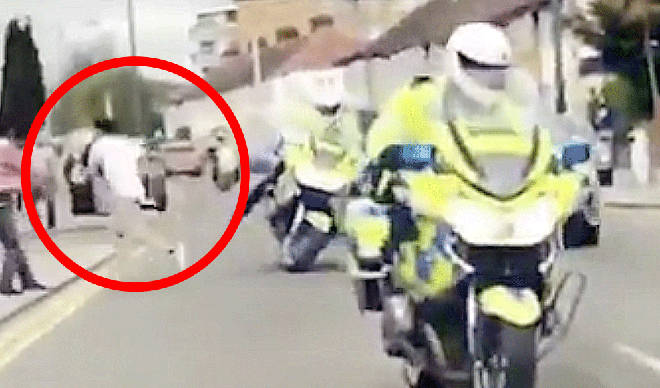 When they're stopped by traffic, a youth runs into the road and pushes one of the officers off his bike, temporarily trapping the rider.
A chase then pursues as another uniform officers appears from off-screen in a bid to detain the assailant.
The clip was shared on Snapchat with the caption: "Can't believe what I just witnessed".
Scotland Yard has not commented on the matter.