Grenfell Judge Heckled At First Meeting With Survivors: WATCH
7 July 2017, 08:56
The man leading the Grenfell Tower public inquiry has been heckled during a meeting with residents and survivors.
Sir Martin Moore-Bick tried to tell the crowd he would be impartial, and that his inquiry wouldn't be a hatchet job, amid concerns the remit of the investigation won't be wide enough.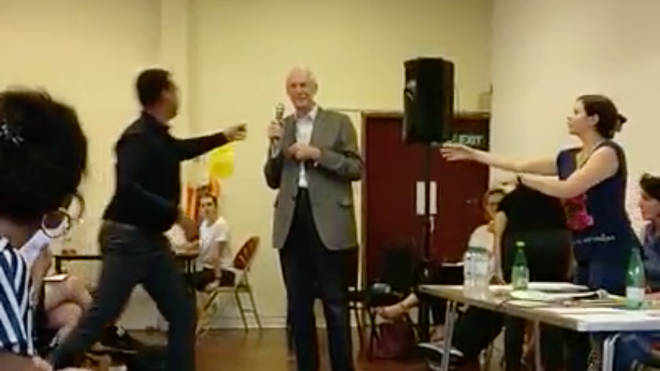 LBC reporter Rachael Venables explains: "Footage recorded on a mobile phone from inside the meeting shows the judge of 20 years being heckled by the crowd as he insists he's not there to do a hatchet job for the government and promises to look into the matter to the best of his ability.
"Sir Martin faced calls to stand down just days after getting the job with survivors worried his investigation won't go far enough."
One member of the audience said Mr Moore-Bick would put out a report similar to the Taylor Report over Hillsborough. He said: "It was very technical, but didn't deal with the wider issues.
"And it took 30 years for people to be arrested."
Mr Moore-Bick said the meeting was arranged so that residents could tell him their concerns, but the man responded: "We did. And then you dismissed them on TV."
Watch the full video below.