Londoners Want Grenfell Tower Demolished And Rebuilt To House Survivors: LBC Poll
13 June 2018, 07:16 | Updated: 13 June 2018, 07:25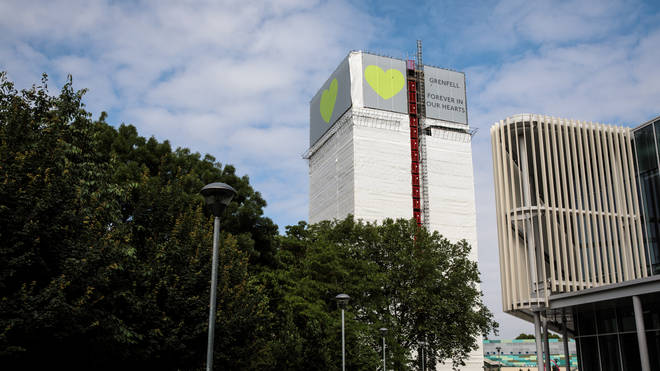 Almost half of Londoners think that Grenfell tower should be demolished and then rebuilt to provide housing for those who previously lived there, a poll for LBC reveals.
A Deltapoll survey for LBC suggests that 44% want the site to be used to provide homes for survivors.
22% believe it should be turned into a memorial, while 15% think it should left as an open space and 5% say that the land should be sold or the site left as it is.
Writing in yesterday's Evening Standard, Prime Minister Theresa May said while no decision had been taken on the future of the tower and the site, she gave her personal commitment that "the bereaved, the survivors and the community will lead the process."
Ahmed Chellet, who lost five members of his family in the Grenfell fire, says survivors would find it too traumatic to go back to the site and believes it should be a memorial.
He told Nick Ferrari: "Demolish it and turn it into a memorial area for the 72 people who lost their lives on that night. It should be remembered."
With the Grenfell Inquiry now in its fourth week, only half of Londoners expect to trust the final findings. Almost one in ten (9%) have no trust at all.
Under half (46%) of those questioned think that the Grenfell Inquiry will make a genuine effort to get to the bottom of the tragedy, with 40% saying that it will probably be a whitewash and will make no real effort to answer the important questions.
Rehousing victims in the same area is a priority for the majority (53%) of Londoners.
On Monday's Nick Ferrari at Breakfast on LBC, Elizabeth Campbell, the leader of Kensington and Chelsea Council, revealed that out of 205 Grenfell households, 90% have accepted permanent accommodation.