Air miles should be axed to deter frequent fliers, report says
14 October 2019, 16:25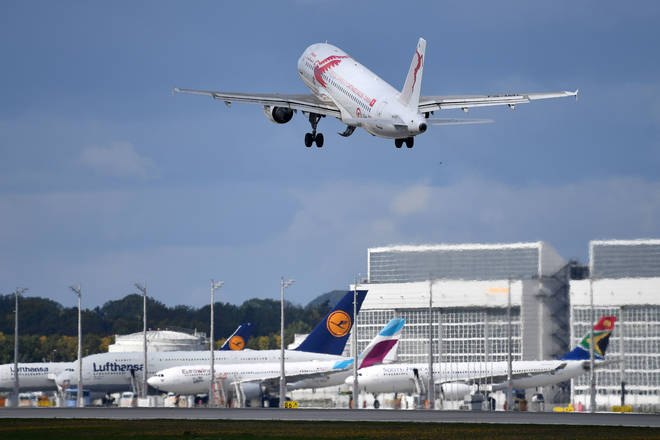 Independent experts say air-miles schemes should be banned as they encourage people to take extra flights.
The Committee on Climate Change says instead, there should be a levy on frequent flyers to cut carbon emissions.
Its findings are aimed at restricting the 15% of the UK population thought to be responsible for 70% of flights.
The government climate change advisors have suggested there should be an "escalating air miles levy" to encourage people to fly less.
The ideas are targeted at frequent travellers with the aim of stopping air-mile members taking extra flights to "maintain their privileged traveller status."
Frequent fliers often a take "mileage runs" which are trips booked for the sole purpose of earning frequent-flier miles, which enable them to maintain their elite status within air-miles schemes.
The report, by Imperial College London, also suggests flight emissions should be advertised in a simple way that is easily understood by customers.
The report: Behaviour Change, Public Engagement And Net Zero, was authored by Dr Richard Carmichael.
It said that "high impact shifts in consumer behaviours" were needed for the UK to reach its goal of net-zero emissions by 2050, rather than the "small and easy changes" suggested to UK households in the past.
It added policy changes were required which were "consistent with the scale of the climate challenge, build optimism and commitment, and give weight to new ambitious narratives that inspire wide public participation."
The report also included wider recommendations on sustainable living, including weekly collections of food waste and changes to diet, particularly eating less meat and switching to largely plant-based diets.