Government under pressure to keep all schools closed after U-turn in London
1 January 2021, 18:43 | Updated: 2 January 2021, 14:56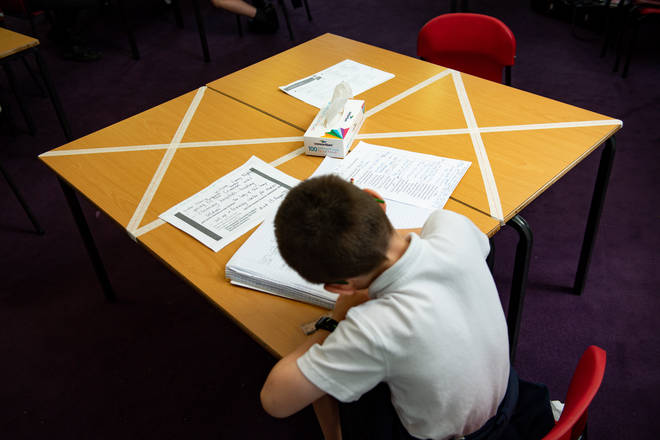 Experts have called for all schools to remain closed after the Christmas break amid a rise in Covid cases after the Government made a U-turn in London.
Education Secretary Gavin Williamson on Friday confirmed that all London primary schools will remain shut next week as the capital battles with high levels of coronavirus infections.
But experts have urged the Government to close schools nationwide to help tackle the rise in infections.
National Education Union joint general secretary Dr Mary Bousted said her union is calling for all schools to close for two weeks and urged the Government to stop the "chaos" of last minute changes to openings.
The NASUWT has also called on the Education Secretary to introduce an "immediate nationwide move to remote education" for all pupils in primary, secondary and special schools and colleges.
Read more: Covid-19 vaccine shortage 'reality' can't be 'wished away', Chris Whitty warns
Meanwhile, the National Association of Headteachers says it has begun legal action against the Department for Education over the government's insistence schools must reopen.
The process covers a range of issues including the scientific advice the Government is drawing on as well as proposals for testing in schools.
Dr Bousted told LBC's Andrew Castle: "I think the best thing is for schools to be open and for children to be educated.
"But we're in the middle of a public crisis - we have a new viral infection, a new strain of Covid, which Imperial College modelling says young people can catch it more easily.
"We've got hospitals being overwhelmed, we've got incidents being declared in Essex and in Kent.
"I heard yesterday of a surgeon in a London hospital saying they've got a children's ward of Covid patients which was never there in the first pandemic.
"We know that children are disproportionately unlikely to get Covid, but there may be something happening with this new strain.
Read more: Gavin Williamson refuses to rule out prosecutions for keeping kids at home during pandemic
"The first duty of the Government is to protect the health of its citizens, and what we're saying is get this right and get schools open safely.
"Stop this chaos, this last minute changing, with parents not knowing from one day to the next whether their child will be in school."
Announcing their legal action, Paul Whiteman, general secretary of the NAHT, said: "We have asked the Government to share the evidence justifying distinctions drawn between primary and secondary schools, the geographical distinctions they have made and the evidence justifying the compulsory introduction of mass-testing."
The union said it is now waiting for the Government's response.
It comes days after the Government said only 22 of London's 32 boroughs would see school closures extended to try and gain control over the spread of Covid-19.
The news means around one million pupils aged between four and 11 will be having remote lessons from Monday.
In a letter to Gavin Williamson, NASUWT general secretary Patrick Roach said a move to remote learning was "the only sensible and credible option" to minimise the risk to staff and to safeguard public health.
He said: "The NASUWT is completely committed to ensuring that children can return to school as quickly as possible.
"However, it is now abundantly clear that the pandemic is seriously impacting on the ability of all schools and colleges to continue to operate normally.
"There is genuine concern that schools and colleges are not able to reopen fully and safely at this time.
"The NASUWT remains of the view that schools, colleges and other settings should only remain open to all pupils where it is safe for them to do so."
NEW: The Government have finally seen sense and u-turned. All primary schools across London will be treated the same.

This is the right decision - and I want to thank education minister Nick Gibb for our constructive conversations over the past two days. https://t.co/D3u2eTIioW

— Sadiq Khan (@SadiqKhan) January 1, 2021
Sadiq Khan said it was the 'right decision' to close all the capital's schools after Mr Williamson had initially named 50 authorities in the south of England where primary schools would remain closed for a further two weeks due to the growing cases of Covid-19.
But the list omitted several areas in London where transmission rates remain high, including Haringey whose local authority said they would back any schools which refused to open.
Mr Williamson said in a statement: "Children's education and wellbeing remains a national priority. Moving further parts of London to remote education really is a last resort and a temporary solution.
"As infection rates rise across the country, and particularly in London, we must make this move to protect our country and the NHS.
"We will continue keep the list of local authorities under review, and reopen classrooms as soon as we possibly can."
The row comes as new figures showed a further 53,285 lab-confirmed cases of coronavirus in the UK as of 9am on Friday, with another 613 deaths within 28 days of a positive test.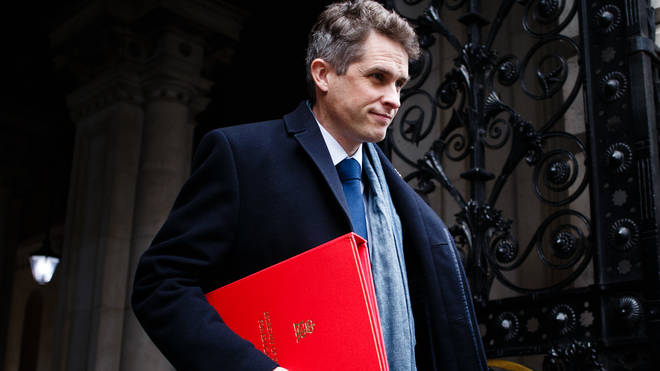 This is the fourth day in a row daily cases have been above 50,000, with a new record high of 55,892 cases reported on New Year's Eve - the highest since mass testing began in late May.
NHS England also said that a further 420 people who tested positive for coronavirus had died in hospital in England, including an eight-year-old child with an underlying health condition.
On Thursday, Education Secretary Gavin Williamson told LBC's Andrew Castle that "schools are incredibly safe places."
Before making the U-turn decision he claimed to be "absolutely confident" there would be no further delays to school reopenings, after soaring coronavirus case rates in December forced the Government to pushing back the start of terms for millions of pupils.
Leaders of eight London boroughs wrote to to Mr Williamson yesterday formally asking him to reverse the decision to reopen primary schools in selected areas before the announcement was made.
In the letter the leaders said they were "struggling to understand the rationale" behind a move that ignored "the interconnectedness of our city".
They pointed out that Covid-19 infection rates were higher in some boroughs told to reopen schools than in others where schools will remain shut.
In their letter, the council leaders also said they had received legal advice that omitting some councils from the list of areas told to take teaching online "is unlawful on a number of grounds and can be challenged in court".
The leaders of the boroughs of Islington, Camden, Hackney, Lambeth, Lewisham, Greenwich, Haringey and Harrow all signed the letter.
Labour's shadow education secretary Kate Green said the last-minute nature of the Government's decision had caused "huge stress" for pupils, families and staff.
She said: "This is yet another Government U-turn creating chaos for parents just two days before the start of term."
On Thursday, Professor Susan Michie told LBC it is wrong to say schools are "safe" as millions of pupils face staying at home from January 4.
The member of Independent Sage and government adviser on Health Psychology told LBC's Matt Frei that "delays and last minute decisions" over whether schools would be open are "really difficult for everyone."
She said "many, many schools are unsafe" due to a lack of space for social distancing, a low teacher to student ratio and not enough hand sanitising or mask wearing.
She added: "It is wrong to say schools are incredibly safe places."