Andrew Neil challenges Boris Johnson to 'oven-ready' interview in fiery monologue
6 December 2019, 09:34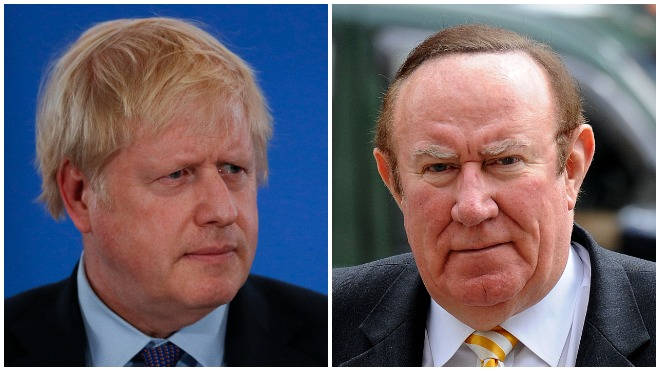 The BBC's Andrew Neil has challenged Boris Johnson to an interview in a monologue aimed directly at the Conservative Party leader.
After a heated interview with Brexit Party leader Nigel Farage, Neil turned to face the camera and made the case for an interview with the Prime Minister.
He told viewers: "No broadcasters can compel a politician to be interviewed" but every Prime Minister has been subject to a Leaders' interview for decades.
"We have been asking him for weeks now to give us a date, a time, a venue. As of now, none has been forthcoming. It is not too late. We have an interview prepared, oven-ready as Mr Johnson likes to say.
"The theme running through our questions is trust, and why at so many times in his career in politics and journalism, critics and sometimes even those close to him have deemed him to be untrustworthy."
But the highly charged video has sparked accusations of bias at the BBC so close to the general election.
Neil has already interviewed Labour leader Jeremy Corbyn, the SNP's Nicola Sturgeon, Lib Dem leader Jo Swinson and Brexit party leader Farage.
During last night's interview with Farage, the Labour Party sent a complaint letter to the BBC's director general accusing the broadcaster of "slanted and biased" election coverage.
In a letter to Tony Hall, the party claims their leadership and policies have faced "more negative treatment" and "harsher scrutiny" by the BBC compared to the Conservative Party.
Labour's co-campaign coordinator Andrew Gwynne raised concerns about Prime Minister Boris Johnson's "failure" to be interviewed by Andrew Neil.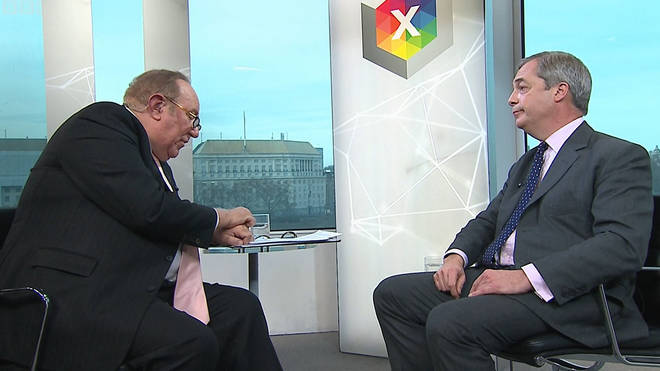 The BBC also came under fire from the public after broadcasting interviews with other party leaders before arranging the same with Boris Johnson.
Neil finished his monologue by saying: "The prime minister of our nation will, at times, have to stand up to President Trump, President Putin, President Xi of China.
"It was surely not expecting too much that he spend half an hour standing up to me."
The Prime Minister's team and the broadcaster have been negotiating an interview for weeks, but Neil revealed last night that no progress had been made.