Attorney General insists government acted in 'good faith' over Parliament suspension
25 September 2019, 13:31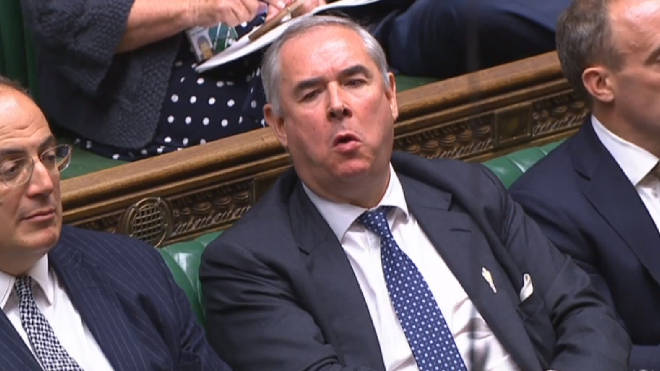 The attorney general says the government accepts the ruling that Boris Johnson's suspension of Parliament was unlawful but insists the government acted in 'good faith'.
Sir Geoffrey Cox has been answering an urgent question from MPs, who've returned to the Commons following the Supreme Court's decision yesterday.
Attorney General Geoffrey Cox said the Government accepts the Supreme Court judgment but insists the Government acted "in good faith."
Speaking in the Commons, he said: "If every time I lost a case, I was called upon to resign, I would probably never have had a practice."
He added: "The Government accepts the judgment, and accepts that it lost the case and, at all times, the Government acted in good faith and in the belief that its approach was both lawful and constitutional.
"These are complex matters on which senior and distinguished lawyers will disagree."
The SNP's Joanna Cherry's calling for him to release full details of the guidance he gave.
Mr Cox added: "We were disappointed that, in the end, the Supreme Court took a different view and, of course, we respect the judgment of the court.
"Given the Supreme Court's judgment in legal terms, the matter is settled. And, as the honourable lady will know, I am bound by the long-standing convention that the views of the law officers are not disclosed outside the Government without their consent.
"However, I will consider over the coming days whether the public interest might require a greater disclosure of the advice given to the Government on this subject."
Downing Street confirmed that Boris Johnson would make a statement on the Supreme Court judgment in Parliament.
A Number 10 spokeswoman said Mr Johnson still had confidence in Attorney General Geoffrey Cox.
No officials or ministers had offered their resignations over the situation, the spokeswoman said.
Click here for all the latest information on Brexit on the Global's Newsroom live Brexit blog.