Border Force dealing with three migrant boat incidents of Kent coast
31 December 2019, 10:35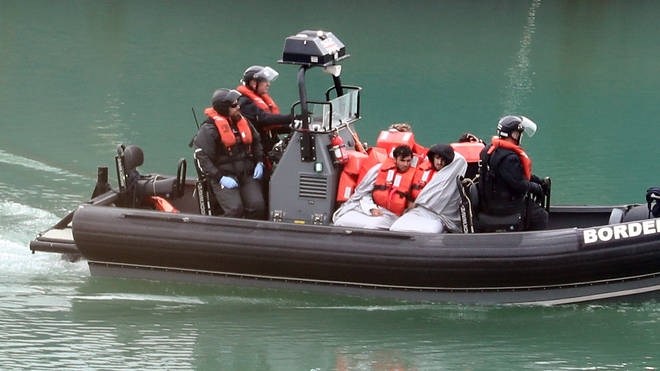 HM Coastguard says it has been assisting the UK Border Force with several incidents involving migrants off the Kent coast on Tuesday.
A Home Office spokesman confirmed that operations were ongoing to respond to the small boats in the English Channel.
He said: "The Border Force is currently dealing with a number of small boat incidents. More information will be provided later.
A Coastguard spokeswoman said: "We have been assisting Border Force with three incidents off the Kent coast.
"HM Coastguard is committed to safeguarding life around the seas and coastal areas of this country.
"We are only concerned with preservation of life, rescuing those in trouble and bringing them safely back to shore, where they will be handed over to the relevant partner emergency services or authorities."
The incidents come just days after a pregnant woman was discovered among more than 40 migrants rescued during operations on both sides of the Channel.
One boat was intercepted off the coast of Kent, while French authorities picked up two others that had got into trouble.
A dinghy carrying 11 people, who all claimed to be from, was met by a Border Force boat.
On Monday, French authorities rescued 19 migrants, including two children, from a small fishing boat as they attempted to cross the English Channel.
The operation came after more than 40 people had already been rescued on the French and British sides of the Channel since Sunday morning.
In Monday's rescue, 16 men, a woman and two children, some of who were suffering from hypothermia, were picked up at around 10.30pm on Sunday and taken to the French port of Dunkirk.
Earlier in the day, the French rescued six men, one woman and four children who were found in a boat after its engine failed at around 3.20am.