Boris Johnson accused of lying over Northern Ireland customs checks after document leaked
6 December 2019, 15:38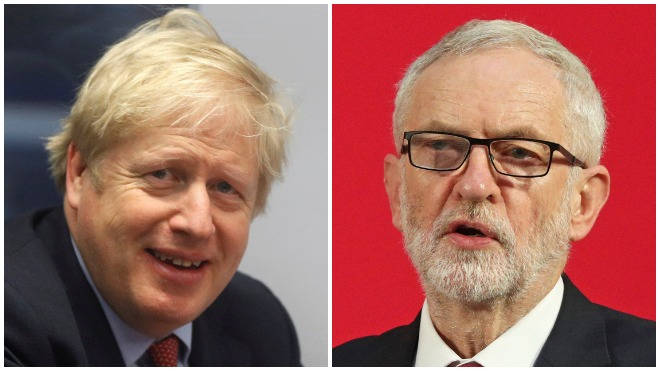 Boris Johnson has been accused of lying over customs checks between Northern Ireland and Great Britain after a document leaked by the Labour Party shows checks are likely.
Labour leader Jeremy Corbyn accused the Prime Minister of "deliberately misleading the public" over his Brexit deal, after a leaked document from the Treasury shows that customs checks would have to take place between Northern Ireland and Great Britain.
The leak also shows that 98% of Northern Irish exporters would be "likely to struggle" with the cost of customs checks and declarations.
Checks are also expected to be "highly disruptive to the NI economy".
Speaking at the London headquarters of the Unison union, Mr Corbyn said: "This is cold, hard evidence that categorically shows the impact a damaging Brexit deal would have on large parts of our country.
"We have now caught Johnson red-handed misrepresenting his own Brexit deal."
Boris Johnson labelled claims that his Brexit deal would lead to customs checks as "complete nonsense".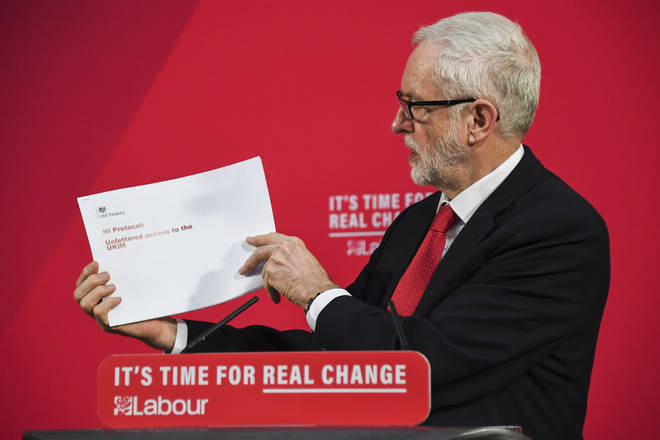 He added that the document "drives a coach and horses through the Prime Minister's claim that there will be, in his words, no border in the Irish Sea".
Mr Johnson has said in previous interviews there would be no checks between Northern Ireland and Great Britain under the exit terms of his deal, but the analysis by the Treasury shows the opposite is true.
The Conservatives said the document was only an immediate assessment of the Prime Minister's deal and represents a "flash" and incomplete analysis which had not been seen by Mr Johnson.