Johnson and Trump discuss 'united diplomatic response' to Saudi oil attack
18 September 2019, 19:14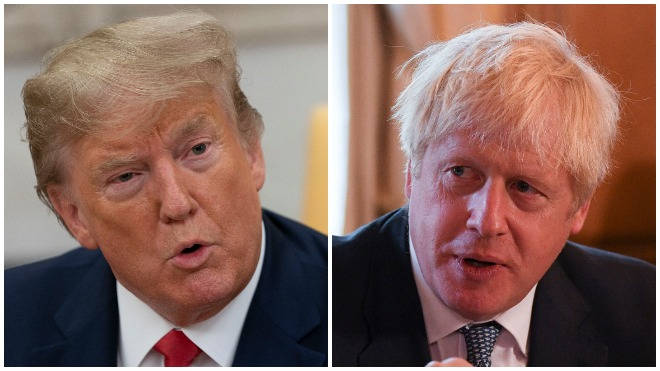 Boris Johnson and Donald Trump discussed the attacks on a Saudi Arabian oil refinery which the gulf state claims were "unquestionably sponsored by Iran".
A spokesman for No 10 confirmed that the UK Prime Minister and US President have held talks about the attacks on the Aramco oil facilities last Saturday.
The source said: "They [Johnson and Trump] condemned the attacks and discussed the need for a united diplomatic response from international partners.
"They also spoke about Iran and agreed that they must not be allowed to obtain a nuclear weapon."
The two leaders also discussed Brexit and the upcoming UN General Assembly meeting in New York next week.
Although the UK is yet to blame anyone for the attacks, a Saudi military spokesman claimed the missiles and drones used came "from the north."
Colonel Turki al-Maliki told journalists at a news conference their evidence proved that the attack was "unquestionably sponsored by Iran."
The colonel did not elaborate on the claim, however he showed journalists an "Iranian" cruise missile and drones that were used in the attack.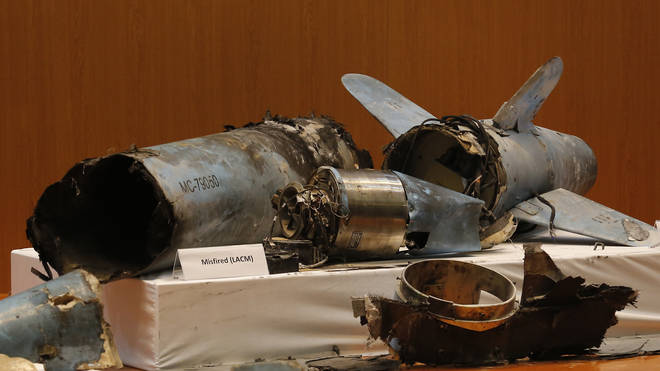 Officials said the missile, which appeared to have a jet engine attached to it, was a land attack cruise missile that failed to explode.
This morning, the Saudi ambassador to London said the attacks were "certainly Iranian-backed".
He added: "At the moment we are investigating the issue and we're working with our partners in the US to help us resolve what happened and to figure out what happened.
"Certainly it's Iranian-backed. We are trying not to react too quickly because the last thing we need is more conflict in the region - this is a blow for the whole world."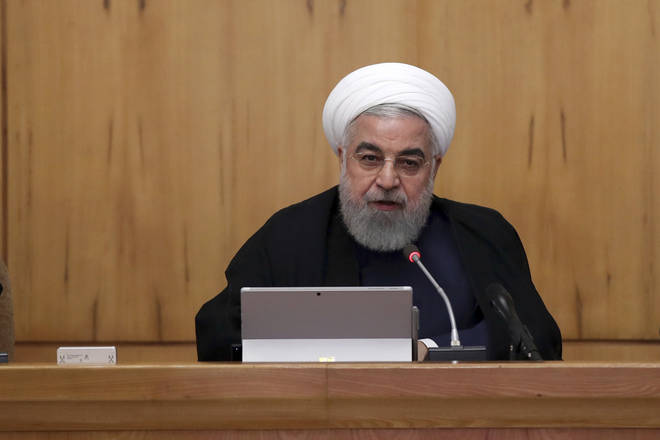 Yemeni Houthi rebels originally claimed responsibility for the Saturday attacks which struck the world's biggest oil processing facility.
However the US has suggested that officials in Tehran were to blame.
Iran's state-run news agency, IRNA reported that any action against it will "immediately" be met with a response from Tehran, with Iran repeatedly denying responsibility.