Parliament sits following historic Supreme Court decision
25 September 2019, 08:05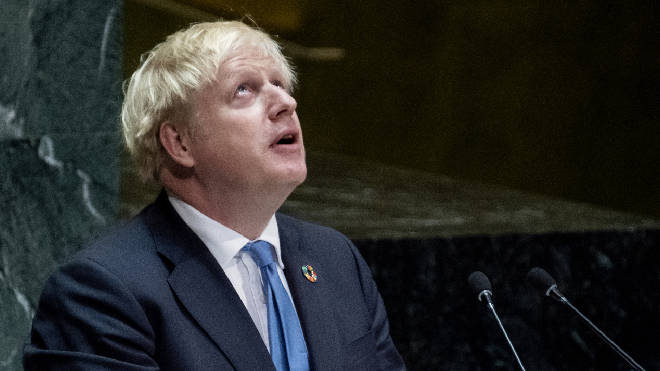 Prime Minister Boris Johnson is expected back in Parliament later to face further calls to resign after his suspension of Parliament was found to be unlawful.
In the wake of the Supreme Court ruling, Commons Speaker John Bercow announced Parliament would sit again on Wednesday from 11:30 am.
Commons Speaker John Bercow, speaking as Parliament resumed, told MPs: "Colleagues, welcome back to our place of work."
Attorney General Geoffrey Cox said the Government accepts the Supreme Court judgment, but insists the Government acted "in good faith".
Attorney-General Geoffrey Cox says that if every time he lost a case he was called to resign then he would probably never have had a practice.

— Theo Usherwood (@theousherwood) September 25, 2019
Speaking in the Commons, he said: "If every time I lost a case, I was called upon to resign, I would probably never have had a practice."
He added: "The Government accepts the judgment, and accepts that it lost the case and, at all times, the Government acted in good faith and in the belief that its approach was both lawful and constitutional.
"These are complex matters on which senior and distinguished lawyers will disagree."
So parliament has started sitting again - but Government attitude so far doesn't bode well.

Depressing to see the Attorney General to treat the issue of the #SupremeCourt ruling on the unlawfulness of prorogation with such levity and lack of humility.

— Caroline Lucas (@CarolineLucas) September 25, 2019
Mr Johnson told reporters he disagrees with the Supreme Court ruling, while Downing Street insisted there was no question of him standing aside, despite the Supreme Court ruling on Tuesday there was no "reasonable justification" for his advice to the Queen to prorogue Parliament for five weeks.
The usual weekly session of Prime Minister's Questions won't take place, but Speaker John Bercow says MPs will be able to scrutinise the decision to suspend Parliament.
The Commons order paper for Wednesday was ambiguous.
Shadow cabinet office minister Jon Trickett indicated they would be seeking to bring Mr Johnson to the Commons chamber to account for his actions.
"We want to hear what legal advice he was acting on, why he ended up in court and being ruled in this quite extraordinary way," he said.
"As the debate goes on and we hear the answers, clearly we will be wondering and making decisions on how to proceed next."
Mr Rees-Mogg will set out the business for the week on Wednesday, a Government source said.
Mr Johnson meanwhile has said he still wants to go ahead with a new Queen's Speech setting out the Government's legislative programme - his stated reason for seeking a prorogation.
His comments suggest that he could potentially seek another prorogation - something he has not ruled out.
Follow our Brexit Live blog for all the updates.