Boris Johnson will ask for a Brexit extension if no deal is in place
16 October 2019, 11:07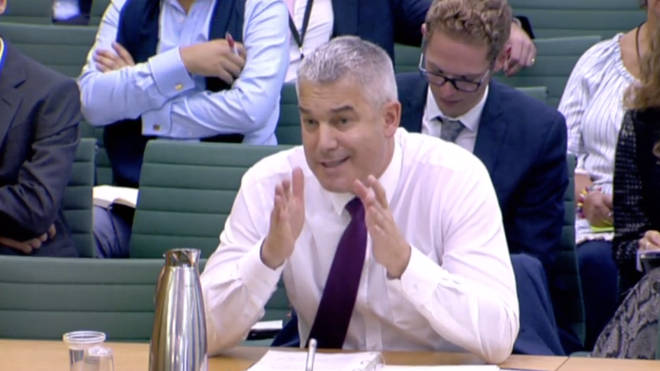 The Brexit Secretary has said Boris Johnson will "comply with the law" and send a letter to the EU requesting an extension to Brexit if there is no deal in place by Saturday.
Brexit Secretary Stephen Barclay has spoken to the Exiting the European Union Committee of MPs about "the progress of the UK's negotiations on EU withdrawal."
When asked if the House of Commons would sit on Saturday, the Secretary of State said it would be up to the Leader of the House to "set out" what the House would be doing.
But, he warned it would depend on progress made in talks on Wednesday.
He revealed to the committee that the government has submitted draft texts as part of the negotiations. Mr Barclay said the government was currently discussing a revised political declaration with the European Union.
Mr Barclay said if there are changes to the backstop element then "it stands to reason there would be consequential changes to the political declaration that flow from that as a consequence".
Mr Barclay was asked by committee chairman Hilary Benn if he could confirm if there is no agreement reached which is approved by Parliament on Saturday that by the end of the day the Prime Minister will write the letter he is required to send to the EU Commission requesting a Brexit extension.
"I can confirm, as the Prime Minister has repeatedly set out, that firstly the Government will comply with the law, and secondly it will comply with undertakings given to the court in respect of the law," he said.
Mr Barclay added: "I confirm that the Government will abide by what it set out in that letter."
Asked if he knew why the Prime Minister "spent so long saying that he wouldn't", Mr Barclay said: "Well we're committed to leaving, as you know Mr Benn, on the 31st of October. We think the best way of doing that is with a deal, to leave in a smooth and orderly way.
"That is why the team are, as we speak, involved in intensive negotiations to do that."
Mr Barclay told MPs, including Hilary Benn who gave his name to the Benn Act, that the act had been "unhelpful" when conducting negotiations in Brussels.
Mr Benn's act means the Prime Minister will have to ask for an extension to the Brexit process if there is not an agreement in place by Saturday.
"I think it has been unhelpful to the negotiations, absolutely," said the Secretary of State.
However, Mr Barclay said he thinks both the EU and the UK have recognised it's now time to secure a deal.
"The teams are working extremely hard to take that forward."