Heavy police patrols around Parliament Square ahead of Brexit Day celebrations
31 January 2020, 15:25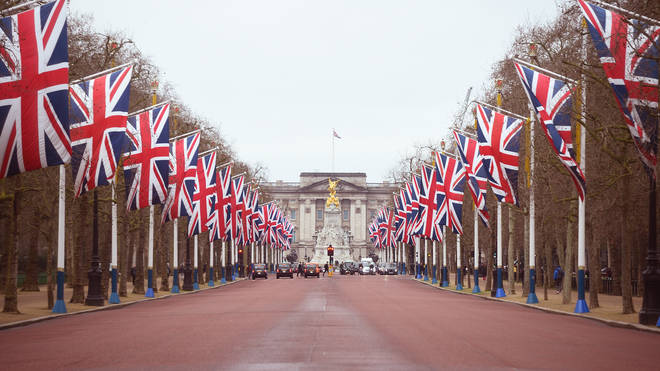 A heavy police presence is patrolling Parliament Square as people prepare for Brexit Day celebrations, amid fears of pro-Remain protesters disrupting the event.
The Met has confirmed that all venues near today's events in Westminster are using plastic cups and have extra security.
Not everyone is celebrating the historic event as demonstrators have been releasing flares on Westminster bridge and unfurling signs which read: "Here to stay, here to fight. Migrants in Tories out."
But both pro-Brexit and pro-Remain demonstrators are expected to march on Parliament Square and Whitehall later today.
Meanwhile, the shadow Brexit secretary and Labour leader hopeful Keir Starmer held a Brexit Day address. He said: "We need to let that divide go. Leave/Remain ends tonight. And that includes for the Labour Party.
"For 40 was the Tories have been arguing about Europe. It has divided them. We will not let them pass the ball to us so we are divided on this for years to come."
Boris Johnson will deliver a speech tonight to hail the "dawn of a new era". He will pledge to bring the country "back together".
The Green Party's Magid Magid hosted a "Brexit's sh** but let's party anyway" event at the Place du Luxembourg, near the EU parliament.
The UK's most Eurosceptic town is set to celebrate "long into the night" as the country leaves the European Union.
People in Boston, Lincolnshire, were in high spirits on Friday - saying they expected "plenty of parties" when the bonds are officially broken at 11pm.
In the 2016 referendum, 75.6% of people in Boston voted to leave the EU - the highest in the UK.
Despite the party atmosphere, some residents said they would not be satisfied unless the Government "continue to keep to their word".
One resident, Brian Shaw, 76, said it was a landmark day for the country and he "cannot wait to stop being ruled by the EU".
He said: "I'm very pleased. I've voted Labour all my life until this time when I voted Conservative because I knew they would get it through.
"I don't like the Conservatives, but they did what I wanted them to do.
"A friend of mine has got a Union Jack ready to put on his house at 11pm tonight.
"I'm usually in bed at 10pm but I shall stay up tonight - I'll be celebrating long into the night, I've got the beer ready.
"There will certainly be plenty of parties around here - I think people are just fed up with immigration.
"I cannot wait to stop being ruled by the EU."