Comedian Nish Kumar asked to leave stage at charity lunch after Brexit gags fall flat
3 December 2019, 09:06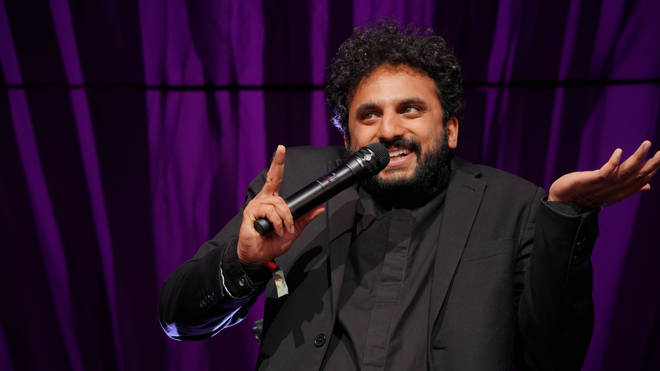 The Lord's Taverners' Christmas lunch descended into chaos on Monday, when TV comedian Nish Kumar was pelted with bread and booed after a joke about Brexit.
Reportedly one of his jokes about the UK's exit from the EU, which is a subject the comedian is known for touching on, was too much for the crowd.
"It was the most embarrassing thing I've ever seen," Jon Austin, who attended the dinner at the Grosvenor House in London yesterday to help raise money for young and disabled cricketers, told the Telegraph newspaper.
"It was Brexit straight away. He came on and he killed the audience. It took less than a minute.
"People were booing him.  He had bread rolls thrown at him."
The comedian responded to the story on social media, joking it was only one bread roll and it missed him.
He also posted a 1966 clip of Bob Dylan mocking newspaper reports claiming that his latest concert inspired mass walkouts.
In my defence, it was only one bread roll and it missed me

— Nish Kumar (@MrNishKumar) December 3, 2019
Videos shared online show the TV star being jeered by the crowd as Mr Kumar refuses to leave the stage, with the compare urging the attendees to be gentler with the comic, who had given his time to help raise money for charity.
At one point Mr Kumar invokes the iconic former Speaker of the House of Commons John Bercow.
When the red-jacketed compare approaches him bringing his set to a close, the comedian can be heard telling the crowd: "I'm not going anywhere.
"Absolutely not. I'm full Bercowing it. Absolutely Bercow. I know you want me to do it but I'm not gonna leave. Absolutely not. Absolutely not."
The crowd cheered and clapped as he left the stage.
Comedian Dave Chawner said Brexit can be difficult for some people to joke about, he told LBC News: "Jokes about Brexit are always going to be divisive. As a staunch Remainer Nish has always been outspoken about his belief that we should stay part of the EU. On this occasion that's not what the crowd wanted to hear"
Previously Mr Kumar has made pointed jokes around the subject of the UK leaving the EU, one of his jokes was: "We're living in a divided country and we need to heal those divides.
"And there may well be people in here, who voted as I did, 48% of the country did, for us to remain in the European Union.
"And what we need to do now, is we need to reach out to the 52% of people who voted to be completely f*****g wrong about everything."