Brexit Live: MPs won't get threats if they respect the Brexit referendum
27 September 2019, 08:23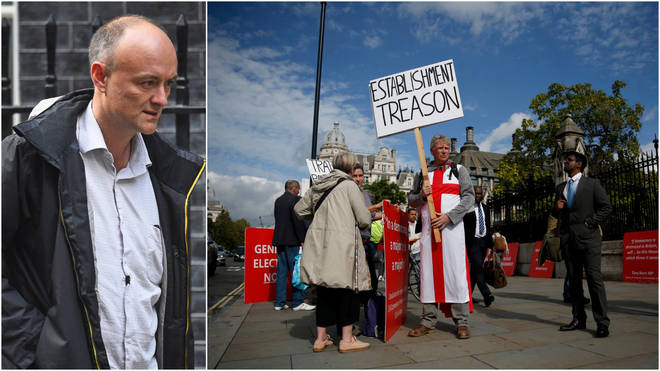 Boris Johnson's special adviser says MPs will stop getting threats and abuse if they "respect" the EU referendum result.
Dominic Cummings also thinks there are "loopholes" in the law which are meant to delay Britain's departure from the EU.
He says lawyers are arguing over the Benn Act - which demands the Prime Minister asks the European Union for an extension to the UK's Brexit deadline.
Meanwhile, the former Prime Minister John Major has attacked Mr Johnson - accusing him of destroying any prospects of a Brexit agreement in parliament.
Follow the day's events live below.
Happening Now