Brexit Live Blog: Deal unlikely to be struck tonight
16 October 2019, 08:20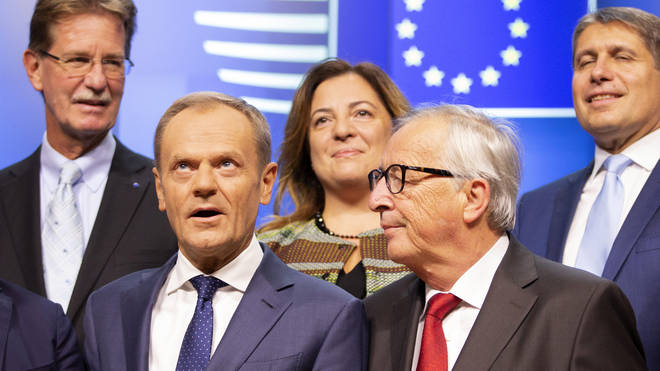 Securing a Brexit deal on Wednesday night is looking increasingly unlikely with talks set to continue tomorrow.
Michel Barnier has been talking with the EU27 ambassadors this evening, however there are still doubts over the UK's unfinished legal text which must be published ahead of this week's summit
Earlier today, Brexit Secretary Stephen Barclay said the Prime Minister will seek a delay to Britain's departure from the EU if a deal is not reached by Saturday.
The Benn Act means Boris Johnson must seek an extension to Article 50 if no agreement is in place.
Talks between negotiators in Brussels may continue tomorrow - and any deal struck will be voted on by Parliament on Saturday.
Steve Baker MP said the government had made "great progress" in Wednesday's talks and wished the prime minister "every success."
Mr Barclay was asked if it is the Government's policy to oppose customs checks in the Irish Sea.
"What we've said throughout is it is essential that Northern Ireland is part of the United Kingdom customs territory because that is a fundamental point in terms of UK sovereignty and UK control of its trade policy," he said.
"Again, once we start to get into the details operationally then as to some of the arrangements, that is an issue that is part of the negotiations."
Happening Now