Brexit LIVE: UK gears up for election as EU considers extension
23 October 2019, 11:29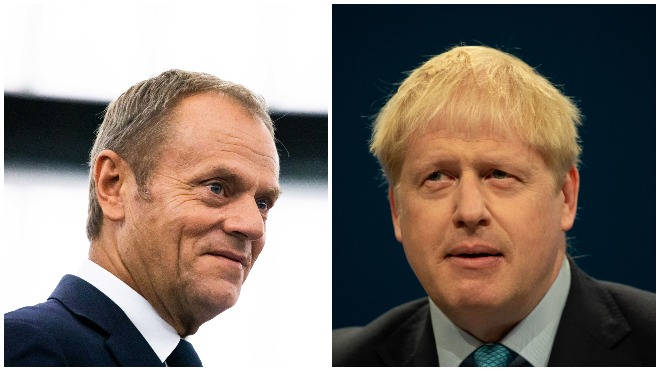 MPs voted down Boris Johnson's Withdrawal Agreement Bill timetable on Tuesday and said he would push for an election.
Welcome back to our live blog where Global's Newsroom will keep you up to date with everything that unfolds in the Brexit saga throughout the day.
On Tuesday evening MPs voted for the prime minister's Brexit Bill in principle by a majority of 30, but just minutes later defeated the government on their "breackneck speed" timetable.
European Council President Donald Tusk then said he would "recommend" EU leaders accept Mr Johnson's request for an extension to Article 50.
If granted, the UK will not leave the European Union on 31 October as promised by the the prime minister.
It remains up to the EU to decide the length of extension it wants to offer, with three months widely considered the likely duration.
This means an election could be on the cards in the weeks leading up to the new deadline.
Follow the latest Brexit developments LIVE below:
Happening Now