Brexit Secretary Stephen Barclay: A deal is doable
27 September 2019, 21:01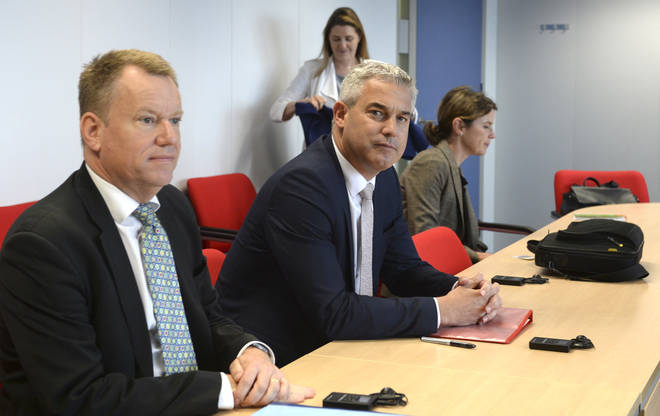 Brexit Secretary Stephen Barclay has said "the moment of truth is approaching," stating the government is planning to put out "concrete proposals" about a deal next week.
"We are committed to securing a deal, we're committed to leaving on the 31st October, but that deal has to be without the backstop."
He noted that Parliament has rejected the backstop three times and highlighted "the backstop has to go".
The government has repeatedly insisted Northern Ireland cannot be "left behind" in the EU's single market and shared customs territory.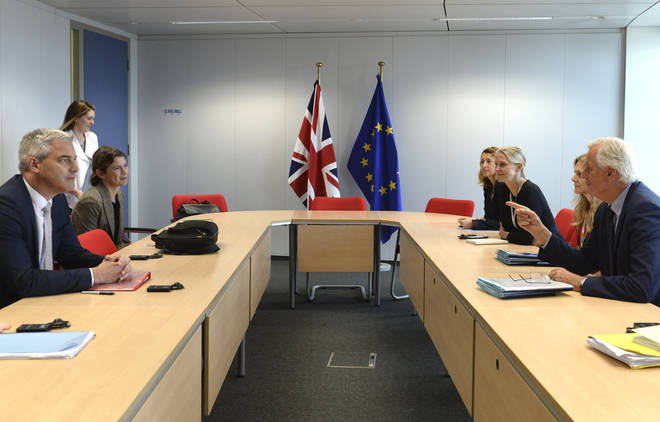 Following meetings in Brussels with Chief Brexit negotiator Michel Barnier, Mr Barclay tweeted: "With political will on both sides, a deal is doable."
The government is expected by EU officials to table formal proposals next Thursday after the Conservative party conference.
The UK is scheduled to leave on 31st October - Boris Johnson says this will happen whether or not there is a new deal with Brussels, but adds that he would prefer leaving with a deal.
Two months ago the Commission said we couldn't reopen the Withdrawal Agreement.

Today I've been back in Brussels having discussions with @MichelBarnier about our serious & workable alternatives to the backstop.

With political will on both sides, a deal is doable. pic.twitter.com/vkBM1JhIu5

— Steve Barclay MP (@SteveBarclay) September 27, 2019
Meanwhile, Scotland's first minister Nicola Sturgeon is less optimistic and has warned that Mr Johnson could force through a no-deal Brexit.
She also revealed today that she is "open-minded" about who might emerge to lead a temporary government if Boris Johnson is removed from office.
She stressed that she is "no fan" of Labour leader Jeremy Corbyn and is not pushing for him to become interim PM, however she admitted opposition parties must compromise if they hope to win a vote of no confidence in Mr Johnson.