Brighton shop owner asks customers to wear masks and gloves amid coronavirus fear
8 February 2020, 19:41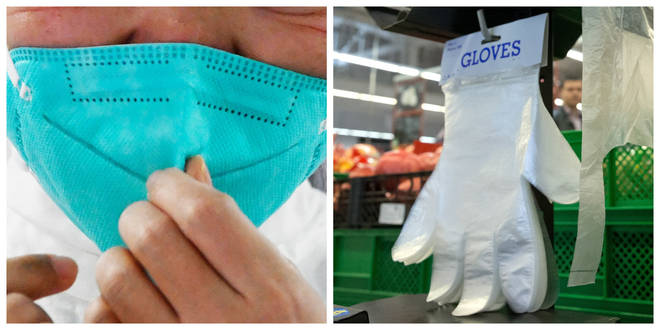 A Brighton shop owner is asking customers to wear face masks and plastic gloves after the third UK coronavirus case was diagnosed in the area.
Chinese shop owner Lai Chen Zhang, 30, has put a sign outside Yung Feng Oriental Food Store explaining the new policy.
Disposable gloves are available at the front of the shop.
"I want to protect my customers and make them feel comfortable," Mr Zhang told the PA news agency.
Mr Zhang said if the virus is already in the area then the precaution "doesn't help much", but he is keeping the policy and added that his Chinese customers have complimented him for the sign.
Asked if other shops should follow his example, Mr Zhang said: "Probably not, I've overreacted.
"I wouldn't like many shops to do the same because this is only making fear and panic."
Mr Zhang also encouraged the general public to wear face masks.
"Chinese people wear masks for protection of self and to stop passing viruses onto anyone else," he added.
"But other people think wearing a mask means you are sick. That's a different thought."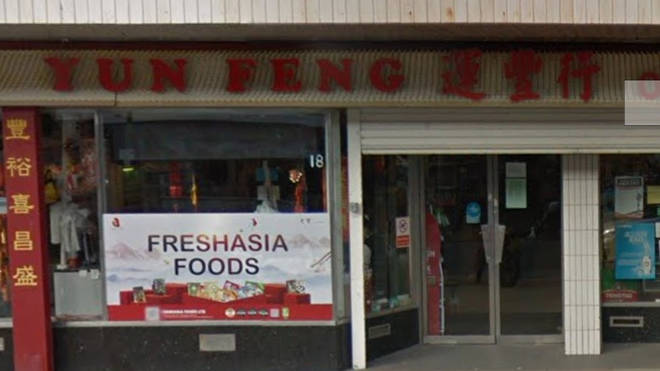 His decision follows the news that a student at Portslade Aldridge Community Academy in Brighton is self-isolating for 14 days, following advice from Public Health England.
Parents at Portslade Aldridge Community Academy were sent a message on Friday saying that one child would be staying at home in self-isolation.
The school said that parents would be notified should the child start to show symptoms.
It comes after a man was confirmed to have tested positive for coronavirus in Brighton on Thursday.
On Saturday, British tourists tested positive for coronavirus in a ski resort in France.
This means the number of confirmed cases globally has passed 34,000.
The group of five, which included a child, are not in a serious condition.
They were staying in the Alpine resort area of Contamines-Montjoie near Mont Blanc when they came into contact with someone who had recently returned from Singapore.
The death toll in China has passed 720 and 3,399 people were diagnosed over the last 24 hours, reversing two days of declines, and prompting further anger directed at the ruling Communist Party.
The public has criticised their response, with tensions rising further over the death of a doctor who was threatened by police after trying to sound the alarm about the disease more than a month ago.
The US embassy in Beijing said a 60-year-old US citizen diagnosed with the virus died in Wuhan on Wednesday, apparently the first American fatality of the outbreak.
Japan's foreign ministry said a Japanese citizen being treated in Wuhan had died of pneumonia and also was likely to have been infected with the virus.