Bristol Airport Blames Cyber Attack For Departure Screen Fail
16 September 2018, 16:36 | Updated: 16 September 2018, 16:41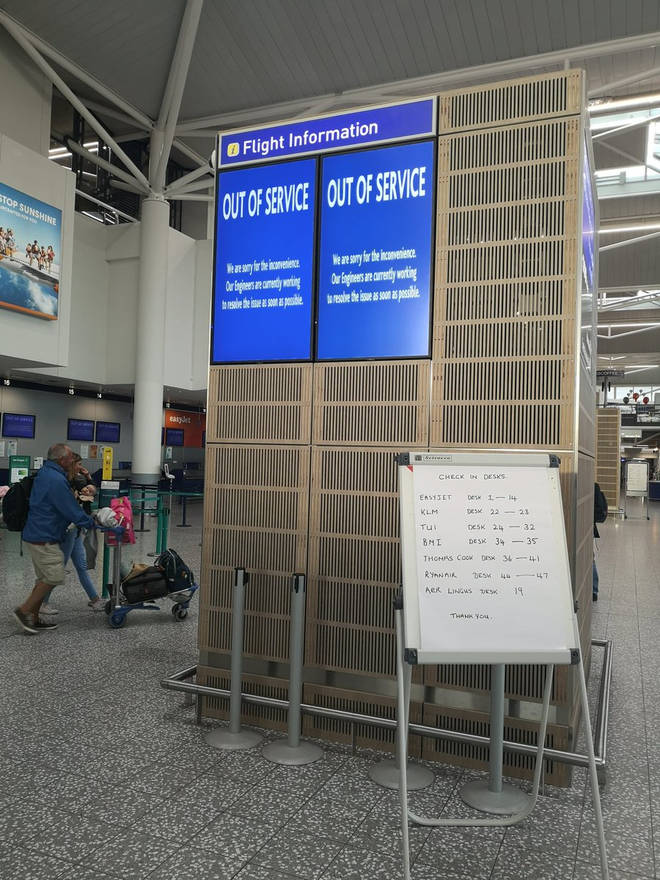 Bristol Airport says a suspected cyber attack is to blame for departure board displays not working for two days.
Departure boards were turned off on Friday morning as a precautionary measure as they dealt with a suspected cyber attack.
A spokesperson for the airport said that they believe an attempt to target the administrative systems meant the airport has to take "a number of applications offline", including one that provides data to information screens.
"That was done to contain the problem and avoid any further impact on more critical systems," said James Gore.
"The indications are that this was a speculative attempt rather than a targeted attack on Bristol Airport."
We are grateful to passengers for their patience while we have been working to resolve issues with flight information this weekend. Digital screens are now live in arrivals and departures. Work will continue to restore complete site-wide coverage as soon as possible.

— Bristol Airport (@BristolAirport) September 16, 2018
"At no point were any safety or security systems impacted or put at risk."
He said it had taken "longer than people might have expected" to rectify due to a "cautious approach".
"Given the number of safety and security critical systems operating at an airport, we wanted to make sure that the issue with the flight information application that experienced the problem was absolutely resolved before it was put back online."
In a statement, the airport has said that no flight was disrupted as a result of the failure.
Last month, staff at Gatwick Airport resulted to writing flight information on whiteboards as an IT glitch meant displays stopped working.
Hundreds of passengers resulted to huddling around a single whiteboard as staff wrote gate information by hand.