British Airways 'cancels flights to China for a month' amid coronavirus outbreak
30 January 2020, 11:55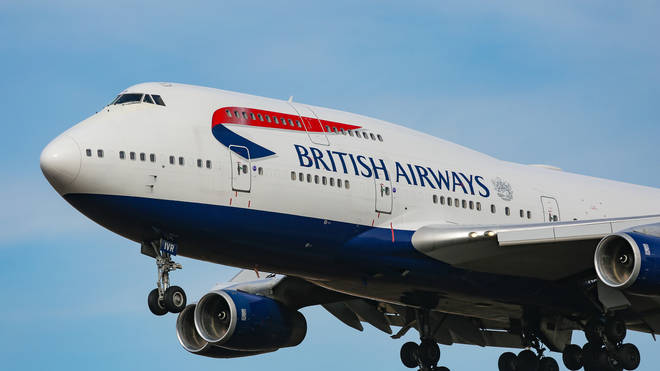 British Airways has cancelled all flights to mainline China for a month following the coronavirus outbreak, according to reports.
The ban is currently in place for at least four-weeks, Sky News has reported.
BA normally operates daily flights from Heathrow to the two cities but these have been suspended since the Foreign and Commonwealth Office (FCO) updated its advice on Tuesday to warn against "all but essential travel" to mainland China.
Flights to and from Hong Kong are unaffected.
A spokesman for the carrier said: "We are contacting customers on cancelled flights so we can discuss their travel options, including re-booking on to other carriers where possible, full refunds, or booking with BA for a later date of travel.
"Customers can also find the latest information and options on BA.com.
"Safety is at the heart of everything we do and we will keep the situation under review."
Virgin Atlantic is operating its flights between Heathrow and Shanghai as normal, saying it will "continue to monitor the situation".
Several Chinese carriers are also running their usual schedule of UK flights.
An airline industry source said the FCO's travel advice is a recommendation rather than a ban, and carriers are making individual assessments on whether to continue flights.
It comes as the death toll from the recent outbreak has risen to 170 with nearly 6,000 confirmed cases.
British nationals in Wuhan - where the virus is believed to have originated - were due to leave on Thursday morning but the plane was unable to take off due to required permissions from Chinese authorities.
The flight is now expected to depart from Wuhan at 5am local time (9pm GMT Thursday) and land at RAF Brize Norton in Oxfordshire on Friday.