British hiker revived by medics in Spain after her heart stopped for six hours
6 December 2019, 06:39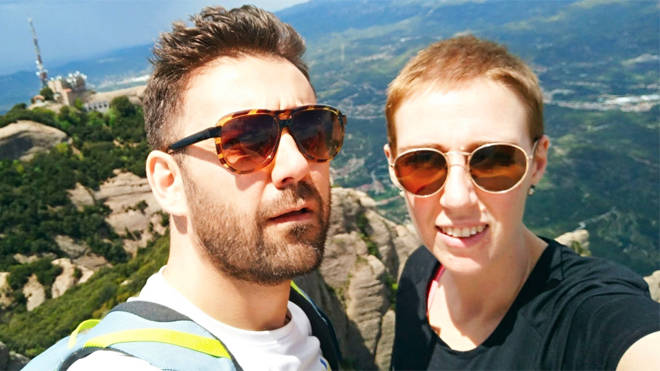 A British woman whose heart stopped beating for six hours has been brought back to life in a "miracle" case.
Audrey Schoeman was stricken with severe hypothermia while hiking in snow in the Pyrenees with her husband in November.
Audrey, 34, was struggling to speak or move in the severe weather and went on to fall unconscious.
While waiting for emergency services to arrive, her condition worsened, and her husband believed she was dead.
But after what doctors said was the longest cardiac arrest ever recorded in Spain, she was treated using a special machine before a defibrillator was used to restart her heart, some six hours after emergency services were called.
Her husband told Catalan channel TV3 yesterday: ""I was trying to feel a pulse... I couldn't feel a breath, I couldn't feel a heartbeat."
Her body temperature had fallen to 18C by the time rescuers reached them.
It was the low temperature which allowed doctors to save her life, her doctor Eduard Argudo said.
"She looked as though she was dead," he said in a statement.
"But we knew that, in the context of hypothermia, Audrey had a chance of surviving."
Her blood was removed, infused with oxygen, and reintroduced into her body before medics attempted to restart her heart.
She was released from hospital 12 days later.
"We were very worried about any neurological damage," Mr Argudo added.
"Given there are practically no cases of people who have had their heart stop for so long and been revived."
Speaking after her recovery, Mrs Schoeman paid tribute to hospital staff. She said she has no memory of the six hours.
"It's like a miracle except it's all because of the doctors," she said.
She said she hopes to start hiking again next spring.