Builder, 42, and wife, 41, go public as £105m EuroMillions winners
26 November 2019, 11:41
A builder and his wife have gone public as the winners of a £105 million EuroMillions jackpot.
Steve Thomson, 42, and his wife Lenka, 41, from Selsey in West Sussex have been named as the winners of the vast sum of cash.
Mr Thomson said he felt like he was "on the verge of having a heart attack" when he learnt he had won.
He said: I started shaking a lot.  I knew it was a really big win but didn't know what to do. I went out to my van, walked back in, thought about knocking on a neighbour's door, went back to the van – I think I was on the verge of having a heart attack."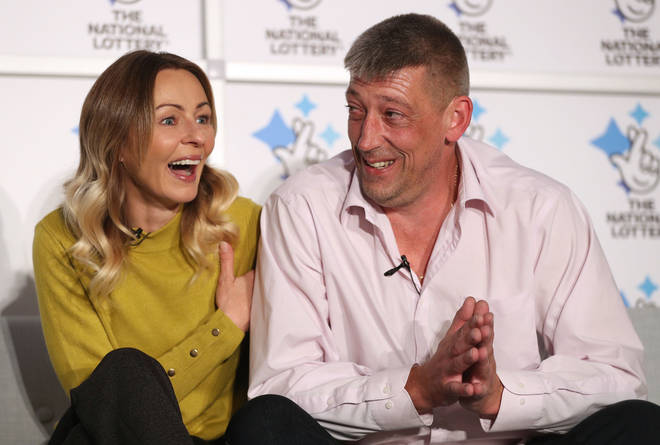 The father-of-three said he would not be giving up his job as a builder immediately and added: "Once I am over the shock I will need to keep doing something, I am not the type just to sit still. My business partner knows that if he needs a hand, I'll be there."
The couple said the biggest change for them will be that they can buy a home with rooms for all three of their children, who currently share a room.
Steve said, "To be able to give our children a bedroom each is a big thing, so we have been looking for a house. We will stay locally but somewhere with some space. 
"I would like to build our own place eventually but we've been looking at houses online for now.  We will also support our families by buying them houses."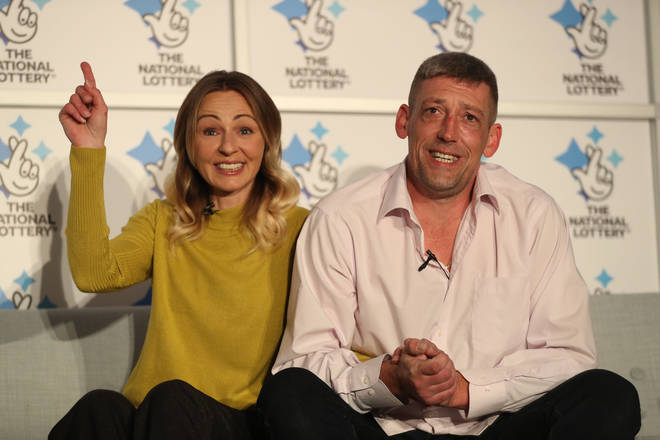 Lenka Thomson, who is from Slovakia, said she is also looking forward to visiting her family back home more often. Her mum in Kysuce, Slovakia told her she "would believe it when she sees it."
Lenka added: "We can also look to have other holidays, perhaps somewhere hot with a beach."
When asked if there are any charities the couple would like to donate to, Mr Thomson said: "It's very early days, there will be something happening charity-wise, but at the moment we've got to sort out family and get our heads round it."
Mr Thomson said he felt "mentally and physically drained" and found the win "very daunting".
He said he has been playing the lottery for the last 25 years and won the jackpot through a lucky dip on the 25th birthday of The National Lottery (19 November).
The couple's neighbours said "it couldn't happen to a nicer family".
Yvonne Dennett, who lives near the winner's three-bedroom house in Selsey, West Sussex, said Mr Thomson, a builder, had installed windows at her home.
The 75-year-old said: "He's a kind, good lad, I'm happy for them. I would recommend him as a builder, he's a trustworthy person.
"I hope he keeps working, we need something to keep going in life."
Another neighbour, Cliff Gordon, said: "I think it's brilliant, I wish him all the best."
Lucy Butlin, who lives a few doors along from Mr Thomson, his wife Lenka and their three children, said: "I hope he stays, they're a nice family, no trouble at all."
She said Mr Thomson had fitted windows at her work and added: "As a fitter he's perfect, I would recommend him - if he's carrying on."
Another neighbour, who did not wish to be named, said: "It couldn't happen to a nicer couple - congratulations to them. If they have any sense they will get away from here."
The couple, who have been together for 17 years, met while working at a local leisure complex in Selsey. Lenka was a student studying in the UK. Both say that this win is all about family.