Bulgaria fans detained after racism at Bulgaria v England Euro 2020 qualifier
16 October 2019, 10:40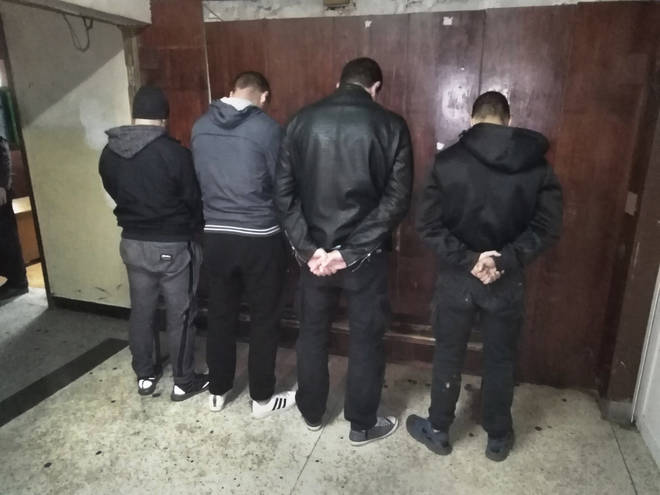 The Bulgarian government says it has detained four football fans linked to making racist gestures during a European Championship qualifying match against England.
Bulgarian fans directed Nazi salutes and monkey noises at England's black players during the match on Monday, which was halted twice in an effort to stop the racist abuse.
The ministry of interior said Bulgarian police have "detained four people, whose involvement in what happened is being clarified".
The ministry says any evidence collected will be handed over to prosecutors. They added that police are trying to track down more fans who participated in racist chants.
European football governing body UEFA charged the Bulgarian Football Union (BFU) on Tuesday with four offences: racist behaviour, the throwing of objects, disruption of the national anthem, and replays on a giant screen.
The English FA also had two charges brought against it: disruption of the national anthem and an insufficient number of travelling stewards.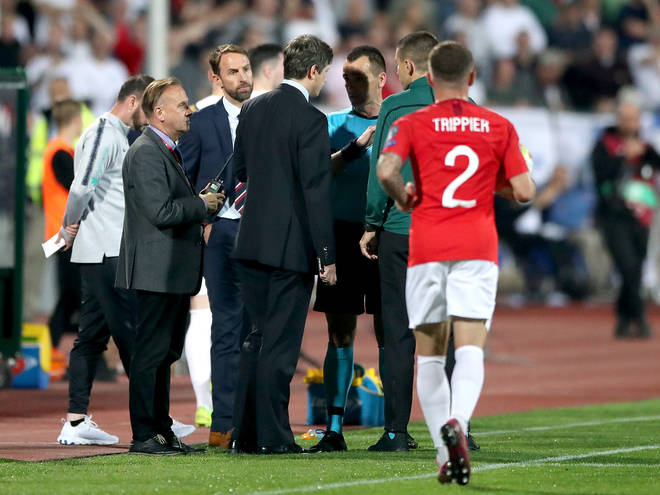 Following Monday's game, the president of the country's football federation has resigned and Bulgarian special police forces have raided the federation offices.
Bulgaria's head coach insisted he heard no racist chants because he was "concentrated on the game".
But Bulgarian Prime Minister Boyko Borissov "strongly condemned" the behaviour in the match and said it is "unacceptable" for people in Bulgaria to connect with racism.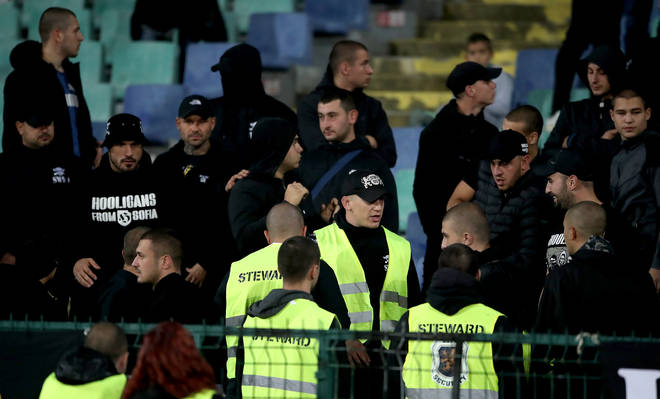 Prime Minister Boris Johnson commended the England team for their "tremendous dignity" in dealing with the "vile" racist abuse and called on Uefa to act swiftly in its sanctions.
Labour leader Jeremy Corbyn also called on Uefa to "step up" and act decisively by points deductions and expulsions from tournaments to stamp out racism.
Monday's game in Sofia was played in a partially closed stadium as punishment for racist chanting by fans during a match against Kosovo in June this year.
It was suspended twice and a stadium announcement said: "Racism in football stadiums will not be tolerated."