Campaign for four-day working week launches in Ireland
26 September 2019, 20:51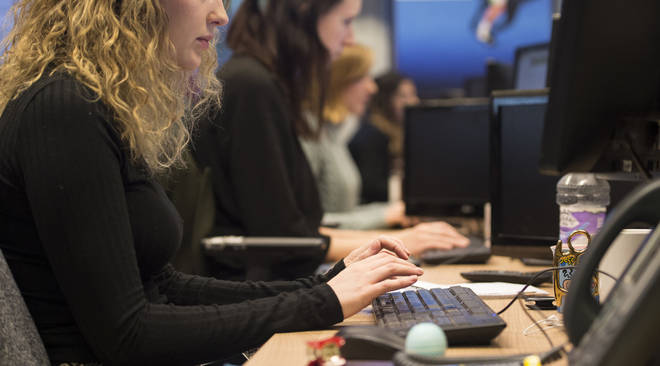 A four-day working week campaign has launched in Ireland, highlighting the benefits of a shorter working week which include better productivity and staff satisfaction.
The campaign, involving Fórsa Trade Union, the National Women's Council of Ireland and Friends of the Earth Ireland, seeks to make a four-day working week a standard arrangement in the Irish economy, with no loss to pay or productivity.
At its launch conference on Thursday, campaign organisers said that businesses that implement four-day weeks have happier employees, better work-life balance, less stress in the workplace and increased productivity.
They highlighted that a four-day week is crucial at a time when Ireland is suffering a housing crisis with people having to move further out of cities and away from work.
Rising childcare costs and a renewed focus on reducing carbon tax emissions are also reasons to support the introduction of a four-day week, campaigners claim.
The concept was first piloted by New Zealand businessman Andrew Barnes, who introduced a four-day week for his 250 staff at his trusts and estates company, Perpetual Guardian.
"We call it 100/80/100, and what that basically means is you get 100% of your pay, you only have to work 80% of the time, provided you deliver 100% of productivity," said Mr Barnes.
"We've seen our productivity overall go up, and obviously we've seen things like staff retention and staff loyalty."
"We believe that this is truly something that can be better for everyone, and we believe that it's a crucial thing that as you look at the new technological advancements coming down the road " said Forsa trade union's Joe O'Connor.
"To prepare for the future and share those benefits with workers, we think we need to move towards a four-day week as a medium-term ambition," Mr O'Connor said.
The National Women's Council of Ireland supports the campaign and said "A four-day week is better for women - allowing better distribution of caring responsibilities between mothers and fathers.
"While women still do the majority of care work, reduced working time will allow men to spend more time with their families and take on more caring responsibilities."
Speaking at the campaign launch was Margaret Cox, CEO of Galway company ICE Group that implemented the four-day week policy earlier this year.
Explaining the benefits of the shorter week, the company stated that the three-day weekend  "enables people to have quality time outside of their job to do the things they want with the people they love".
"We value our employees and want to ensure that their quality of life both inside and out of work is as good as it can be," ICE Group said.
The four-day week campaign is calling on the Irish government and private businesses to consider the initiative, with a view to beginning pilot trials in firms, local government and the civil service.