Campaigners concede defeat as Big Ben will not ring out for Brexit day
27 January 2020, 15:51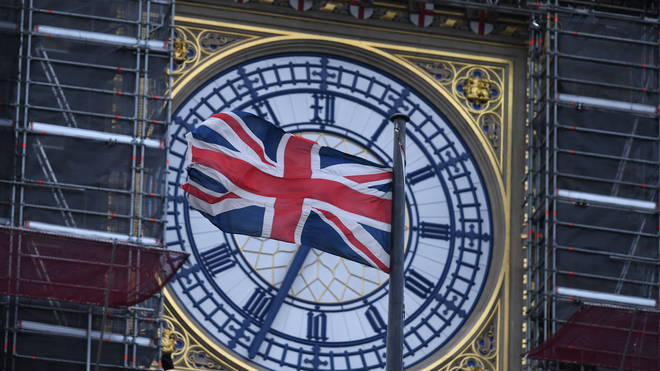 Campaigners have conceded defeat as Big Ben will not chime on Brexit day, despite hundreds of thousands of pounds being raised.
More than 14,000 Brexit supporters raised £272,770 in a bid to fund the House of Commons authorities allowing the bell to ring.
It came after Boris Johnson suggested "we are working up a plan so people can bung a bob for a Big Ben bong".
The House of Commons Commission estimated the cost of using the bell - which is currently out of action - could be as much as £500,000. Government funding for the plan was ruled out after it was decided it was too expensive.
This sparked the campaign "Big Ben must bong for Brexit" from group Stand Up 4 Brexit and Conservative MP Mark Francois
Despite best efforts, it was unsuccessful and the funding drive was cancelled today at noon. Money raised will now be donated to the Help for Heroes military charity.
However, even though the campaign was unsuccessful, in terms of cash raised, GoFundMe said it was one of the most successful ever run in the UK.
In a joint-statement with founder of the campaign Rebecca Ryan, Mr Francois said: "The response from the British people has been fantastic and we are deeply grateful to everyone who donated.
"However, having made final attempts over the last several days to persuade the House of Commons Authorities that Big Ben should chime, we regret to report that we have been unsuccessful and therefore we feel we can no longer ask people to donate. We officially closed the fund at noon today.
"Nevertheless, we did make plain from the outset that if we were unsuccessful in raising the total and facilitating Big Ben to bong, then any remaining funds in the account would be donated to Help for Heroes.
"Every cloud has a silver lining and in this case it is that our military veterans that have been wounded in the service of their country will now receive a very substantial donation, thanks to your generosity."
Instead of bongs, a special light show will take place in Downing Street at the moment of Brexit. Meanwhile, the Prime Minister will also address the nation.
Big Ben is currently in the midst of a four-year restoration. It was temporarily silenced in 2017 for the safety of workers.