Man blows himself up in his car after spraying air freshener and lighting a cigarette
16 December 2019, 14:45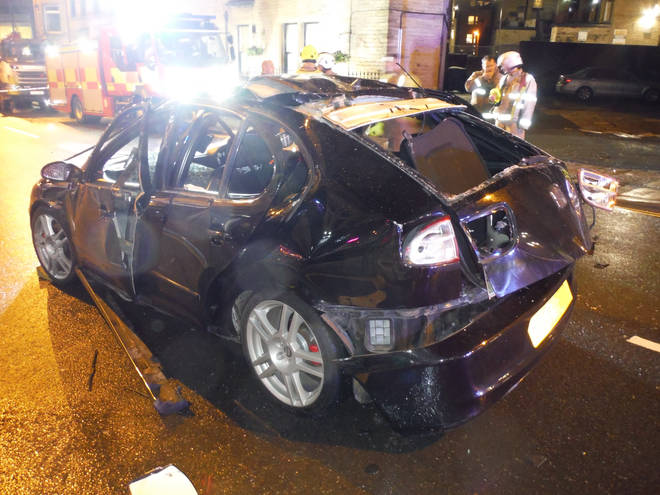 A driver caused an explosion in his car after "excessively" spraying air freshener before lighting up a cigarette inside the vehicle.
West Yorkshire Fire and Rescue Service released a photo of the damaged black Seat and said the explosion in the car is "believed to have been caused by air freshener, but investigations are ongoing."
The motorist suffered minor injuries after his windscreen and windows were blown out during the incident in Halifax on Saturday afternoon.
Police said the explosion "could've been worse" and warned people to follow safety advice when using aerosol cans.
They also said the man was in stationary traffic in Fountain Street at the time and the vehicle wasn't ventilated before he lit-up.
The powerful explosion even caused damage to the windows of shops and nearby businesses.
One Twitter user described how the "entire room shook" in his house and windows rattled as the car exploded.
A car has literally just exploded outside my flat, the entire room shook windows rattling absolutely madness! I really hope no one is seriously hurt 😓

— machamparmy (@machamparmy) December 14, 2019
The road was closed off for police investigations after the explosion.