Celebrities call themselves 'hypocrites' for backing Extinction Rebellion
16 October 2019, 14:19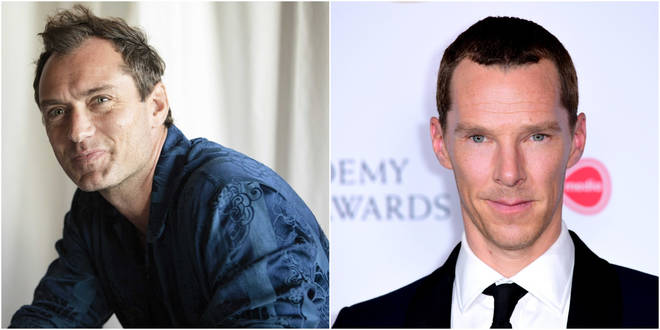 In an open letter to the media, over 100 celebrities that support Extinction Rebellion urged the press not to focus on their "huge carbon footprints" but on climate change.
The letter to journalists, signed by actors, musicians, comedians, writers and even a former Archbishop of Canterbury is in response to criticism that high-profile figures are guilty of being hypocrites for backing Extinction Rebellion and continuing to live high carbon lives.
The letter opens with the celebrities admitting their own hyprocrisy:
"Dear journalists who have called us hypocrites,
"You're right. 
"We live high carbon lives and the industries that we are part of have huge carbon footprints. Like you – and everyone else – we are stuck in this fossil-fuel economy and without systemic change, our lifestyles will keep on causing climate and ecological harm.'
But the letter urges the media that there is a more "urgent story" that their profiles and platforms can draw attention to.
"Life on earth is dying.  We are living in the midst of the 6th mass extinction," they wrote.
Jude Law and Benedict Cumberbatch are among the environmentalists urging the press to focus their critical energies on climate change, and not the lifestyles of celebrities.
Sienna Miller, Mel B, Alan Partridge, Peter Capaldi, Steve Coogan, Bob Geldof, Sir Mark Rylance, and Ray Winstone are among the more than 100 famous figures who have signed the open letter.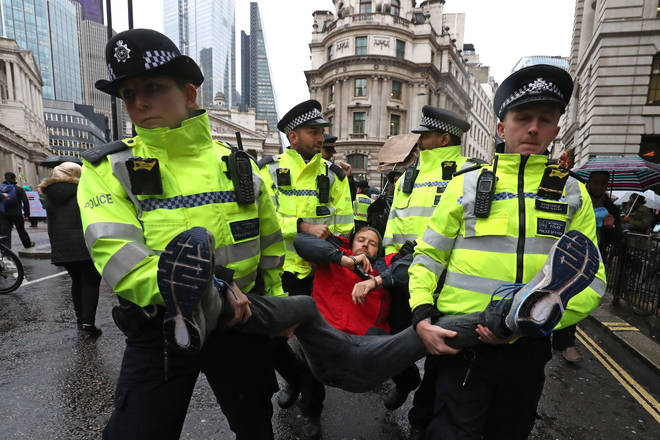 Countless celebrities have chosen to back Extinction Rebellion in recent weeks, including a number who have visited the activists' sites.
In almost all cases there has been a follow-up article criticising them for being "hypocrites" with their environmentally damaging behaviours, such as by taking long and frequent flights.
In the case of environmental supporter Benedict Cumberbatch, he was criticised for being an ambassador for car brand MG.
Sarah Lunnon of Extinction Rebellion said: "We are so impressed by these personalities for coming forward. It's easy to call people out for being hypocrites but that's really a distraction from the much bigger, and perhaps more confronting conversation we need to have about the unworkable system in which we live.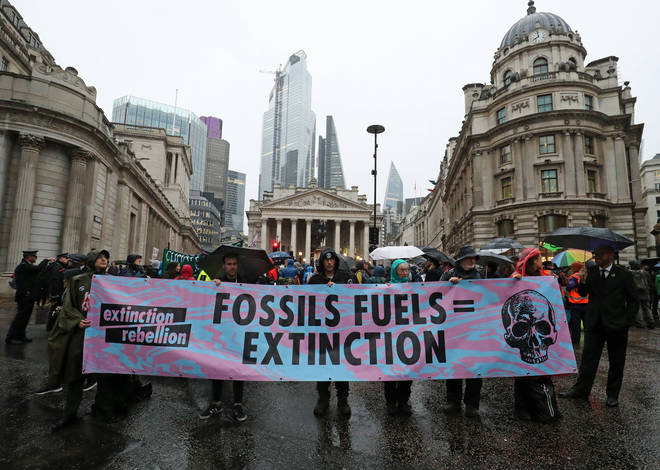 "None of us is perfect. What matters is that more and more people are ready to talk about transforming how we relate to the planet, and we are prepared to put our liberty on the line to do so."
The celebrities said they were encouraged to speak out by the "courage" of Extinction Rebellion protesters in "risking their freedom by taking part in non-violent civil disobedience".
In a final plea, they ended the letter saying:
"The media exists to tell the public the truth. Right now there has never been a more urgent need for you to educate yourselves on the CEE (Climate and Ecological Emergency) and to use your voices to reach new audiences with the truth."
Extinction Rebellion have demanded the government declare a climate emergency, reduce greenhouse gas emissions to net zero by 2025, and create a Citizen's Assembly to discuss climate justice.