Christmas comes early for London Zoo animals as Santa pays a visit
16 December 2019, 17:52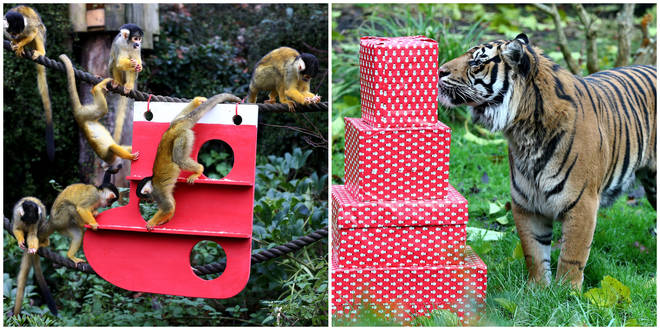 Christmas time is nearly upon us, and it isn't just humans who are getting a visit from Santa this year.
Animals in London Zoo were treated to a plethora of delights as they woke up this morning.
In Tiger Territory, Sumatran Tiger Asim was treated to his very own festive lunch.
His carers hid some (presumably) delicious turkey legs inside some festive boxes, complete with gift wrap.
The zoo's ring tailed lemurs were not left out of the celebrations, and were given some stockings hung in trees.
Ingenious keepers hid some veggies inside each one to ensure they got their vitamins for the day.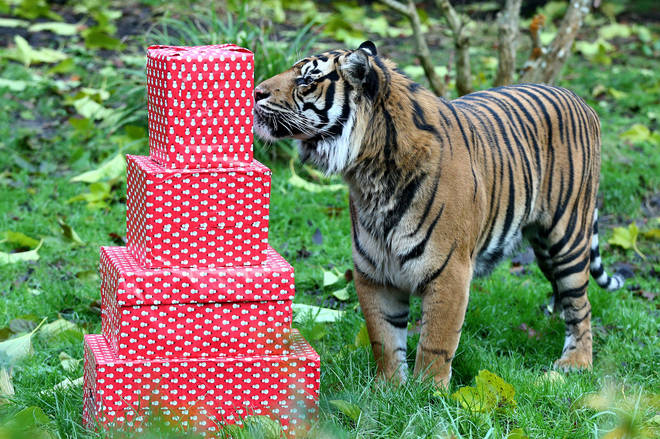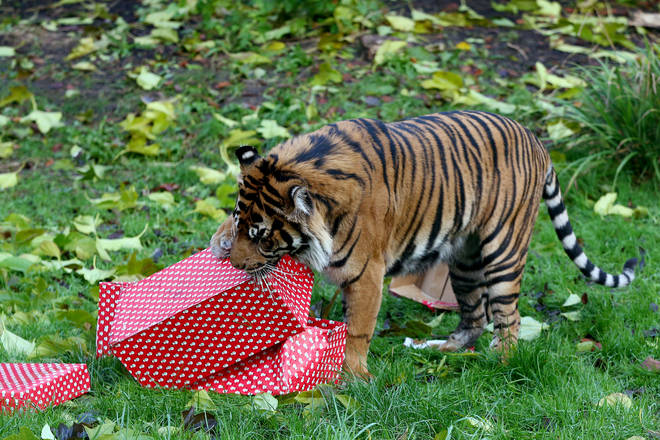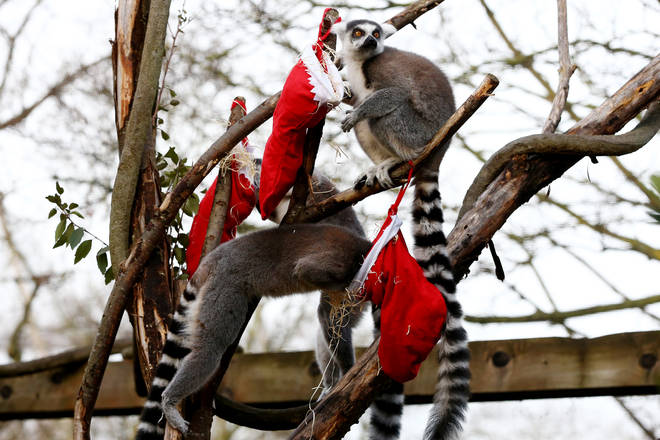 The troop of Bolivian black-capped squirrel monkeys were given a brand new climbing frame covered in yummy treats.
Angela Ryan, the zoo's animal manager, said: "It's the season of giving and our keepers always look forward to sharing the magic of Christmas with the animals at ZSL London Zoo.
"Just like children all over the country when they wake up on Christmas morning, Asim loved tearing into his brightly wrapped presents to get at the meaty snacks inside.
"Our squirrel monkeys and lemurs enjoyed finding the festive treats hidden in their stockings."