'Christmas dinners ruined' after mass brussels sprout spillage on Scottish road
16 December 2019, 18:34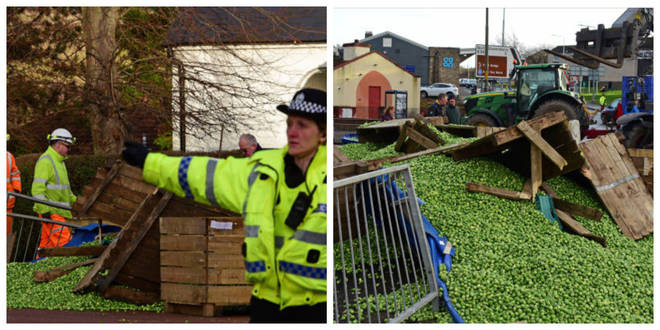 The future of Christmas dinners in Scotland are in doubt after a huge shipment of brussels sprouts spilled all over the street.
Police were called to the scene at a roundabout at Admiralty Road in Rosyth, Fife at around 10.45am on Monday.
A trailer being pulled by another vehicle overturned, and the festive vegetables ended up strewn across the street.
They can be seen covering part of the road and pavement.
South West Fife Police tweeted: "There's been a bit of a Brussels Sprouts accident at the roundabout at Admiralty Road, Rosyth.
"Please avoid the area if possible. Traffic and Christmas dinners may be affected. Apologies for any delays."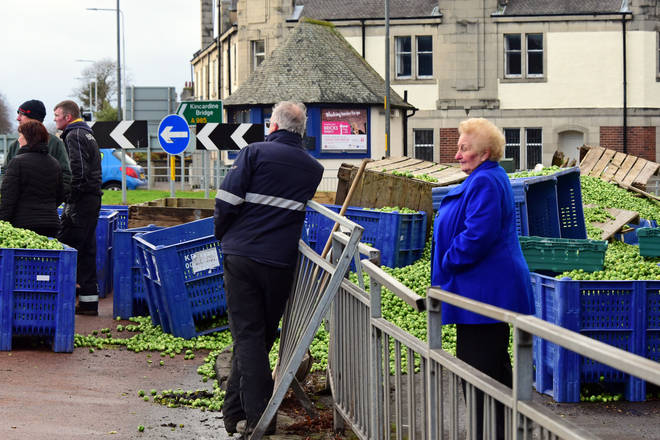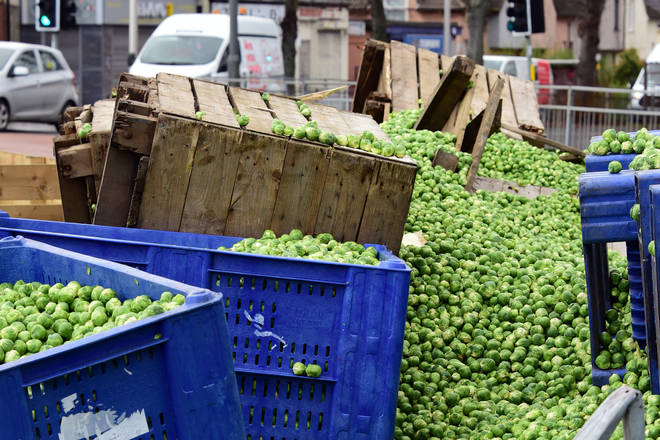 Police warned of traffic delays in the area and the possibility of ruined Christmas dinners.
There were no reports of any injuries.
The farmer's trailer toppled over and several wooden crates were tossed upside down, knocking over a sign in the process.
Crowds were seen gathering at the scene to take photos of the spilled vegetables.