Chuka Umunna launches scathing attack on Jeremy Corbyn
16 September 2019, 16:00
Former Labour MP Chuka Umunna heavily criticised Jeremy Corbyn's leadership of the opposition during the Liberal Democrats' party conference in Bournemouth.
The Streatham MP branded Mr Corbyn "an apologist for a hard-right Russian government" and accused him of "lauding authoritarian regimes in Venezuela and Iran."
Mr Umunna received a standing ovation for condemning both his old party and the Conservatives, the latter of which he described as being "reborn as a right-wing nationalist party."
He told the crowd that he could not feel more at home since joining the party and his move was "one of the best political decisions I've ever made since going into politics."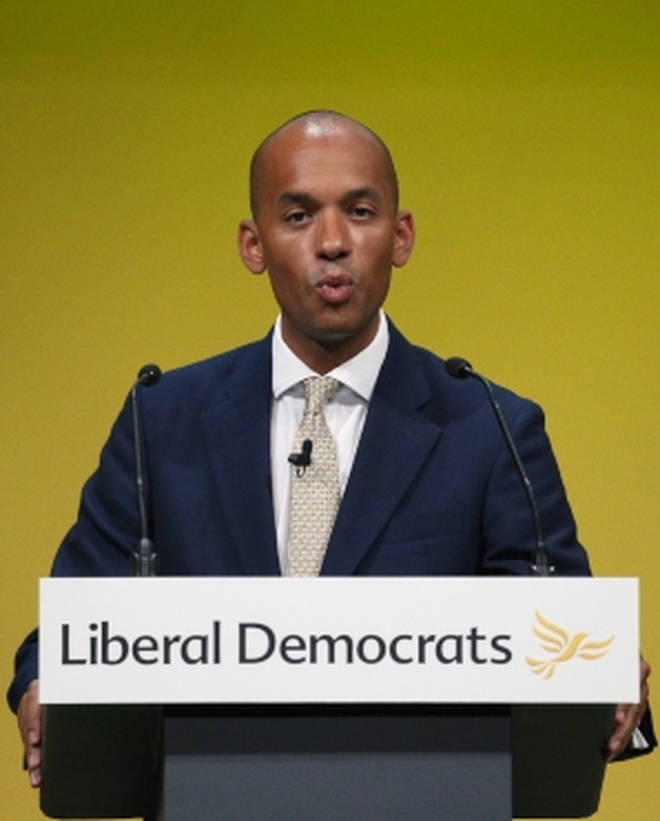 When denouncing the Labour Party, he said: "You cannot be a champion of liberalism if you are currently subject to a formal investigation by the Equality and Human Rights Commission for institutional racism against Jewish people.
"You cannot be a champion of liberalism when your leader's supporters think it is acceptable to abuse, vilify and deselect anyone who dares to question the leader.
"And you cannot claim to be liberal when the political editor of the BBC needs to take a bodyguard to your conference."
He went on to question Labour's foreign policy positions on topics such as Russia's alleged involvement in the Salisbury poisoning and failing to describe Hezbollah as a terrorist organisation.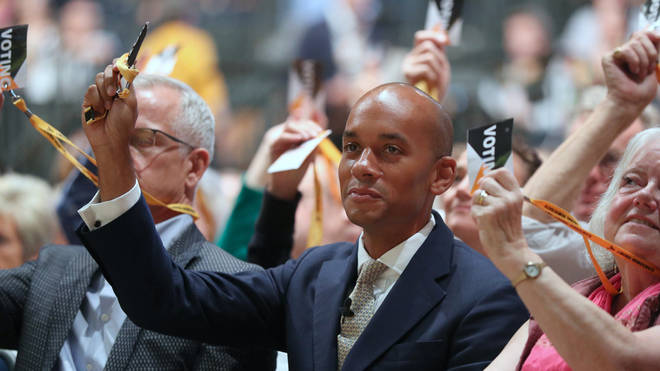 Citing Ernest Bevin and Clement Attlee as "playing pivotal roles in the foundation of Nato," Mr Umunna claimed that "Jeremy Corbyn and those around him want to abolish it."
The now-Lib Dem MP was equally critical of the Tories, saying how the right-wing have taken over the party.
He said: "With the ejection of the One Nation Disraeli tradition from the Conservative Party, with the expulsion of the 21 MPs, one of whom is now a Liberal Democrat MP, you see the Conservative Party being reconfigured and reborn as a right-wing nationalist party."
"The Tory right who've taken over that party, they like nothing more than to bang on about incarcerating more and more people who break the law but strangely they think there should be a different approach to their law breaking.
"He [Boris Johnson] likes to think of himself as a modern Winston Churchill . . . he's been busy kicking out Winston Churchill's relatives from the Tory party."
During his speech, Mr Umunna predicted his party to win "up to 100 seats" in any forthcoming election and called his new leader Jo Swinson "a big wild card."
The Sreatham MP left Labour in June to stand as an independent amid allegations of anti-Semitism in the party and claims their stance on Brexit was not clear enough.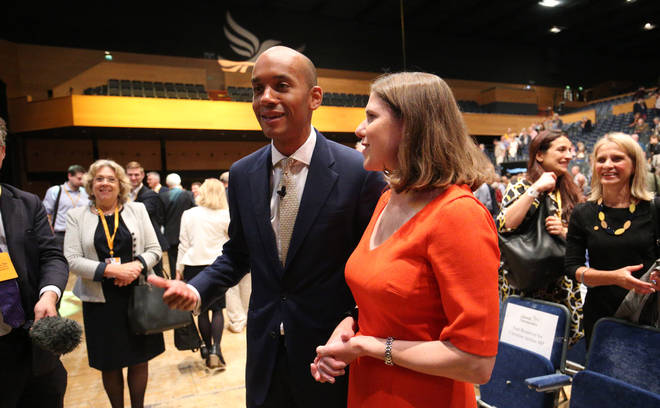 It was confirmed this weekend that the Liberal Democrats would revoke Article 50 if Jo Swinson got into No 10, with Mr Umunna saying, "if you get a Liberal Democrat majority government, why should we not implement our manifesto?"
Ms Swinson said she was "absolutely determined" to keep the UK in the EU.
Though confirming her party was in talks with others about standing aside to ensure Remain constituencies get Remain MPs, she ruled out the prospect of the party standing down for Labour candidates.
She said: "They [Labour] want to deliver a Labour Brexit, they've been very clear about that, they've said they're not a Remain party."