Church warden jailed for 36 years for murder
18 October 2019, 16:49
A church warden has been jailed for life for killing a university lecturer in order to inherit his house and money.
Benjamin Field, 28, was given a life term with a minimum term of 36 years for killing Peter Farquhar, 69 following a campaign of physical and mental torture.
Detectives branded Field a psychopath and said he would have posed an "ongoing danger to society" had he not been stopped.
Field, a Baptist minister's son, secretly gave his victim Mr Farquhar drugs and spiked his whisky, hoping that his death would look like suicide or an accident.
It was only when Field began targeting Mr Farquhar's neighbour, Ann Moore-Martin, 83, that his scheme began to unravel.
He wrote messages on the deeply religious retired headteacher's mirrors purporting to be from God.
Field admitted fraudulently being in relationships with the two pensioners as part of his plan to get them to change their wills.
Mr Farquhar, who was torn about his sexuality because of his religion, died in October 2015 while Miss Moore-Martin died in May 2017 from natural causes.
Field even underwent a homosexual "betrothal" ceremony with Mr Farquhar while also having a string of girlfriends, and was in a sexual relationship with Miss Moore-Martin.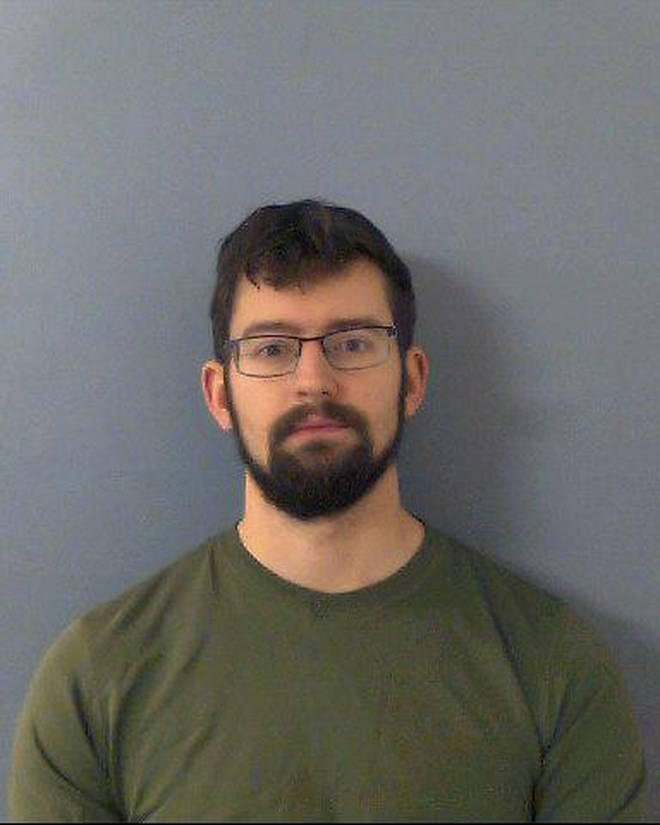 Peter Farquhar's brother, Ian Farquhar gave a statement outside the court, saying: "It is four years less a week since my brother Peter was murdered.
"His murderer Ben Field is a deeply malevolent and thoroughly evil man who callously and greedily seduced his way into my brother's life.
"His sentence today brings some justice to this horrific event in our family life. Though of course the wound will always remain.
"My brother Peter was a loving member of our small family, a caring member of his community and local church. A hugely respected English literature scholar and teacher - he has and will be greatly missed by all.
"We as a family are consoled by our active faith in Jesus Christ who has brought us through this deep deep valley in our lives."
He was sentenced by Mr Justice Sweeney at Oxford Crown Court on Friday.