Coronavirus: Critical care nurse breaks down over empty shelves after 48-hour shift
20 March 2020, 12:08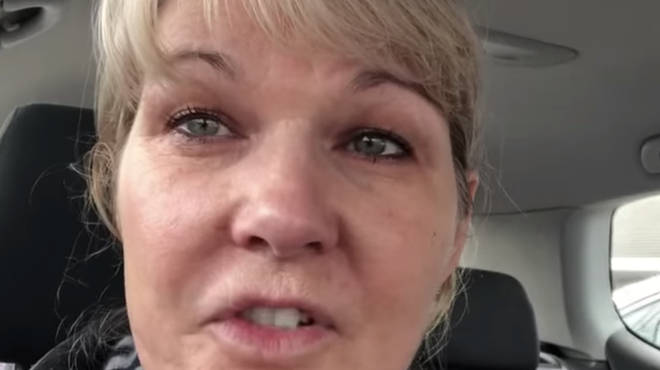 A critical care nurse broke down after finding shelves stripped bare at supermarkets after her 48-hour shift. 
Dawn Billbrough, 51, from York, made the heartbreaking plea for people to stop stockpiling in a video from a supermarket car park. 
Essential items have flown off shelves at stores nationwide as the coronavirus pandemic escalates, forcing them to put limits on items.
After finding the fruit and veg aisles empty, Ms Billbrough said she had a "little cry" in the store.
READ MORE: [Live] Chancellor to unveil workers support package
"I'm a critical care nurse and I've just finished 48 hours of work and I just wanted to get some stuff in for the next 48 hours," she appealed in the video.
"There's no fruit, there's no vegetables and I just don't know how I'm supposed to stay healthy. 
"Those people who are just stripping the shelves have basic foods you just need to stop it because it's people like me that are going to be looking after you when you are at your lowest and just stop it please!"
READ MORE: UK's rail network cuts to core service to stem pandemic
Supermarkets nationwide have taken drastic measures to tackle hoarding of toilet roll, pasta, hand sanitiser and other items. 
Earlier this week, Sainsbury's told customers they can now only buy three of any grocery lines, and a maximum of two most popular items such as loo paper.
Asda and Morrisons have also rolled out restrictions on 1,250 lines. 
Tesco has changed all of its 24-hour stores to 7am-10pm to give staff more time to restock shelves. 
READ MORE: Who is a key worker and what children are classed as vulnerable in UK school closures?
On Thursday Prime Minister Boris Johnson urged the country to be 'reasonable' with what they buy.
"We've got good supply chains and farms, there's no reason for shops to be empty," he said.
"Everyone understands why people are buying stuff - we're being advised to stay at home if we have symptoms.
"However, please be reasonable in your shopping and be considerate of other shoppers as you do it."