Coronavirus: Government sets up Covid-19 counter-disinformation unit
9 March 2020, 07:47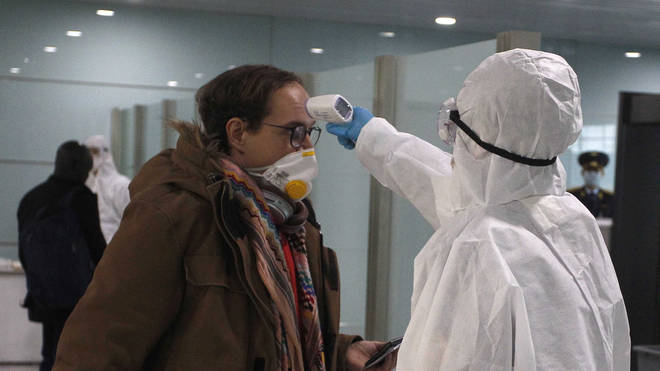 The Government has set up a specialist unit to counter disinformation around the Covid-19 outbreak, including from Russia and China.
The team will work with social media companies to help rebut false and inaccurate claims about the coronavirus disease.
The cross-Whitehall unit will help identify and respond to disinformation, as well as working to limit its spread.
Disinformation refers to the deliberate creation and spread of false or manipulated information intended to deceive and mislead audiences, sometimes in a bid to cause political harm.
Culture Secretary Oliver Dowden said: "Defending the country from misinformation and digital interference is a top priority.
"As part of our ongoing work to tackle these threats we have brought together expert teams to make sure we can respond effectively should these threats be identified in relation to the spread of Covid-19.
"This work includes regular engagement with the social media companies, which are well placed to monitor interference and limit the spread of disinformation, and will make sure we are on the front foot to act if required."
In 2018, the then prime minister Theresa May announced that Britain would help Poland tackle Russian "disinformation" with a new unit on Moscow's doorstep, following the Salisbury nerve agent attack.

Social media giant Twitter said they have expanded their 'search prompt' feature so that when a user searches for a hashtag, they're immediately met with authoritative health info from the right sources up top.
In the UK when a user searches for information on coronavirus they are directed towards the NHS website to get the best information on the outbreak.
The news comes as the Prime Minister prepares to host a Cobra meeting in the wake of the third coronavirus related death.
The man, aged in his 60s, who had underlying health problems, died at North Manchester General Hospital having recently returned from Italy.
A spokesman for the hospital said: "We can confirm that sadly a patient being treated for Covid-19 has died at our specialist regional Infectious Diseases unit at North Manchester General Hospital."