Government will 'protect private renters' during 'coronavirus emergency'
18 March 2020, 12:11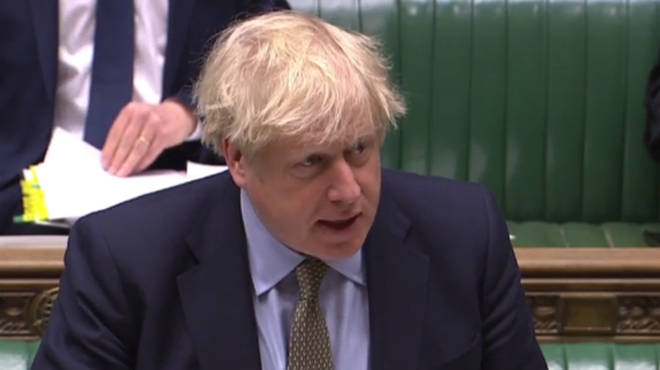 Prime Minister Boris Johnson has confirmed the Government will pass legislation to protect private renters from eviction as the Covid-19 outbreak worsens.
The Government had faced calls to do more to support the poorest members of society in the wake of the coronavirus outbreak amid allegations the Chancellor's £350 billion package did "nothing" to protect home renters and those on low incomes.
Labour leader Jeremy Corbyn said: "Yesterday, the Chancellor, unfortunately, offered nothing to the 20 million people living in rented homes, including 3 million households with children. They're worried, they're worried sick that they can't pay their rent if they get ill, lose pay or feel they need to self-isolate.
"It is in the interests of public health, of the health of all of us, that people don't feel forced to go to work in order to avoid eviction when they know themselves they may be spreading this terrible disease. So will the Prime Minister now confirm that the Government's emergency legislation will protect private renters from eviction?"
Mr Johnson responded: "I can indeed confirm that we will be bringing forward legislation to protect private renters from eviction, that is one thing we will do, but it is also important as we legislate that we do not simply pass on the problem so we'll also be taking steps to protect other actors in the economy."
Answering a question from Labour leader Jeremy Corbyn the PM confirmed there would be an announcement of new measures to protect those who were most vulnerable in society.
He told the Commons local authorities would see more money to enable them to support those in need.
Read more: Coronavirus - Who should self-isolate and for how long?
Mr Johnson noted the coronavirus outbreak is a "national emergency" and replied: "It's only right that when we're asking people to take action to isolate themselves, whether they have the disease or a member of their household has the disease, if we're asking the public to take steps which jeopardise businesses, causes people to risk losing their jobs, it's absolutely right that whatever their circumstances we should ensure workers get the support they need.
"So in addition to the package of business support that the Chancellor outlined yesterday, we will be working with the unions, working with colleagues across the House, we will be bringing forward further measures to support workers of all kinds throughout this crisis."
Read more: Coronavirus and pregnant women - What is the official government advice?
Read more: Coronavirus: Beard sanitiser sales spike after NHS urged staff to shave
Earlier Labour called for emergency legislation to protect renters affected by coronavirus from eviction, publishing new analysis showing that six million households living in homes rented from a private or social landlord have no savings to fall back on.
A spokesperson said "Ministers have so far given no legal guarantee that renters will be protected from eviction, and the Chancellor of the Exchequer's economic measures announced yesterday revealed some help for home-owners, but nothing for renters."
Read more: What is the Government doing for businesses during the coronavirus pandemic?
John Healey MP said: "Ministers must step up and give renters the confidence that they won't lose their home as a result of falling ill or self-isolating because of coronavirus.
"Renters are more likely than home-owners to have no savings to fall back on so the need for clear, legal protection is particularly important.
"Labour has published draft legislation which would stop coronavirus evictions. Ministers must adopt this now."
Read more: Coronavirus UK: Do surgical face masks work to avoid virus symptoms?
Speaker of the House Sir Lindsay Hoyle said there are fewer MPs in the Chamber than normal as a precautionary measure due to the coronavirus.
Making a statement ahead of PMQs, Sir Lindsay said: "Those watching our proceedings will have noticed that our attendance today is significantly below the normal numbers.
"I have discussed with the usual channels ways in which we can limit the numbers of people crowded together to ensure maximum safety.
"We are all doing our best to keep Parliament sitting and to follow Public Health England and guidance."