Coronavirus: Is my flight affected? The latest advice for British holidaymakers
10 March 2020, 15:33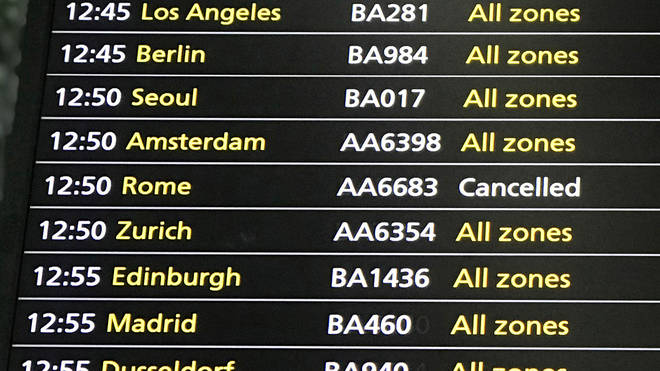 Hundreds of flights are being cancelled from the UK to destinations across Europe because of the global coronavirus outbreak.
Italy has become the most seriously affected destination, with most UK airlines cancelling all flights to the country after it was placed in lockdown.
But where else is affected and how long will the restrictions last?
British Airways
BA have cancelled all flights to and from Italy until April 4.
The airline usually operates 60 flights a day to airports including Milan, Venice, Rome, Naples and Florence.
Customers can rebook to a later date up until the end of May, move their destination to Geneva or Zurich, or receive a full refund.
Ryanair
Italy: Ryanair has cancelled all flights to and from Italy from 14 March to 9 April.
Jordan: Flights from Italy to Jordan will operate until March 11, after which they are cancelled until April 4.
Israel: Services from Italy to Israel have all been cancelled, with restrictions also being imposed on those arriving in the country from Austria, Germany, Spain, France and Switzerland.
Georgia: Flights from Milan to Tbilisi will be reduced to twice-weekly until April 7, with flights from Bologna to Kutaisi cancelled until the same date.
Czech Republic: Air traffic is suspended between the Italian regions of Emilia Romagna, Lombardy, Piedmont and Veneto to any Czech airports until March 18.
Montenegro: Flights from Milan Bergamo to Brno and from Bologna, Milan Bergamo and Venice Treviso to Prague will be cancelled until March 18.
Hungary: All flights from Italy to Hungary have been suspended until further notice.
Slovakia: All flights from Italy to Slovakia have been suspended until further notice.
EasyJet
EasyJet has cancelled all their scheduled flights to Italy until April 3.
The budget airline said they will be operating rescue flights and are contacting affected customers.
A spokesman said: "Following restrictions implemented by the Italian authorities, easyJet is now in the process of cancelling all of its existing scheduled flights touching Italy between 10 March and 3 April 2020.
"We will be operating some rescue flights in the coming days.
"We are advising affected customers of their options by email and SMS which includes the option of rebooking or requesting a refund.
"We will be operating rescue flights for passengers wishing to travel for essential, work, health or repatriation reasons to and from Italy.
"Rescue flights will be listed on our Latest Travel Information section of the website and customers can book onto these flights via our contact centre or by arriving at the airport as early as possible on the day of departure."
Jet2
Jet2 has cancelled all its Italian flights until April 26.
The airline flies from various UK airports to Rome, Naples, Pisa, Turin, Venice and Verona.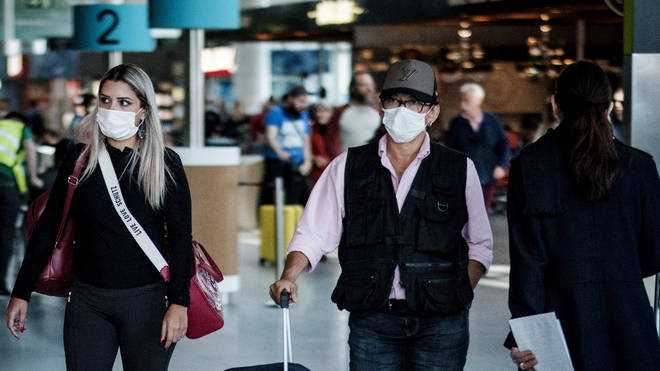 Wizz Air
Wizz Air have suspended all flights to Italy as of March 10, and will also axe services to Tel Aviv and Eliat in Israel from March 12.
Flights from London Luton to Bari and Catania in Italy will be suspended until 3 April.
Flights from London Luton to Tel Aviv will be suspended until 23 March.
In a statement, the airline said: "Passengers with bookings affected by this change will be automatically informed and accommodated on an alternative route at the earliest possible date.
"Customers who have booked directly on wizzair.com or the airline's mobile app will receive an email notification, in which they are offered the free rebooking or full refund or 120 per cent refund of the original fare in airline credit.
"Passengers can choose between the above options by clicking on the link in the e-mail and easily choosing the best option via our self-service platform.
"Passengers who made their bookings via travel agencies – including online travel agencies – should get in touch with the company where they purchased their tickets."
Norwegian
Norwegian has cancelled 3,000 flights to various locations between March and June due to a drop in demand. This represents 15 per cent of its total capacity.
In a statement, the airline said: "We are in the process of cancelling some flights as we adapt our schedule in accordance with the latest restrictions in Italy.
"We're reaching out to affected customers via SMS and email with information on rebooking and refund options.
"We are also waiving the change fee for customers who booked flights to or from other destinations in Italy on or before 6 March 2020 with a travel date before or on 19 March 2020.
"Customers can get in touch with our Customer Care team to change to a new departure date (same destination) up to and including 18 May 2020."