Family self-isolated due to 'people's fears' over coronavirus
12 February 2020, 10:43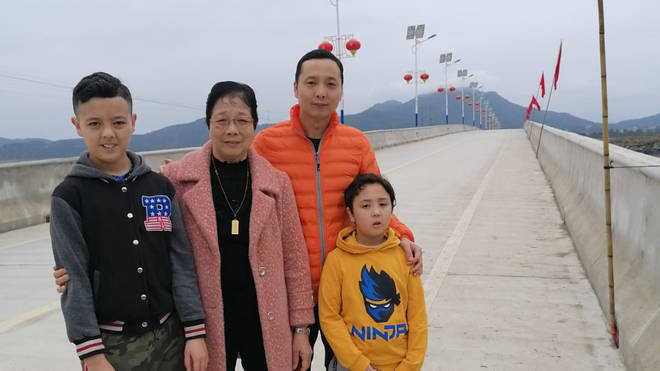 A Cumbrian family have decided to self-isolate themselves in their own home after returning from a holiday in China.
The outbreak of Coronavirus took hold in China as Wei Rui, Gale and their two children were visiting relatives in Hu Jian, China to celebrate the Lunar New Year.
Despite officials telling the family they did not need to be quarantined, the Chen's have decided to stay at home for a fortnight.
It means they are separated from their 14-year-old daughter, who did not go on the family vacation. She is staying with grandparents.
The family returned to the UK on 6th February. Their return flight via a Chinese airline went ahead as planned and they got through the UK border without concerning officials as the village they visited, Hu Jian is 800 miles away (over 15 hours away by car) from Wuhan, the city is the epicentre of the coronavirus outbreak which has swept the globe.
Second GP surgery in Brighton shut over coronavirus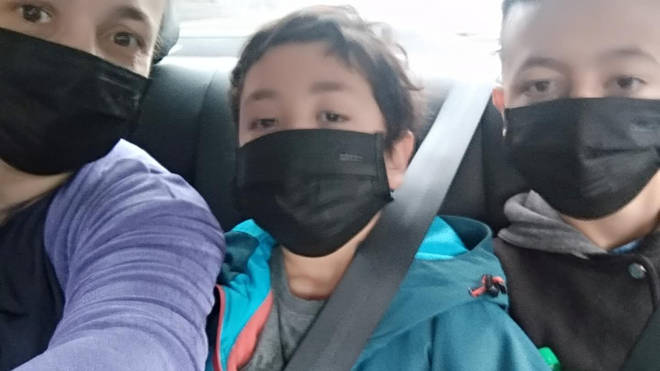 Speaking exclusively to LBC, Gale Chen told us why the family took the decision to self isolate in their Ambleside home.
"We're home, safe and symptom-free. We've been happy to go about our business as normal, that's what the government guidelines are.
"But we've just really taken account of people's fears - if people have asked us to stay away then we've respected that and we'll stay away for fourteen days. Because even if their fears are not grounded, people's fears are quite real and we don't want to cause further problems or upset anybody."
Coronavirus UK: Do surgical face masks work to avoid virus symptoms?
The Chen's youngest son is going to school as normal and his school are following the Home Office guidelines. Their eldest son is staying at home as that is what his school preferred.
Gale works part-time in a community centre and says she doesn't want to put off vulnerable families coming to the centre who rely on the food bank.
The family business is also closed. The Chen's told LBC the most difficult thing was being apart from their daughter who has only been able to wave through a window to them.
Gale told LBC, "I suppose it is inconvenient, but two weeks isn't really that long out of a person's life. If it makes people feel happier and safer, then we're happy to do that as long as when that time is up, we don't have any further problems."
Brighton shop owner asks customers to wear masks and gloves amid coronavirus fear
When LBC asked if the family hesitated to go ahead with their trip the family said they didn't realise how serious it was.
"The evening before we set off a friend said that she had heard something on the news about a new form of flu and that there was a case in Hong Kong. She also mentioned Wuhan but we didn't know the seriousness of it and saying Wuhan is so far away from the place where we were visiting it's like saying don't go to Portugal because of something that has happened in Belgium - you wouldn't keep away.
"So we weren't worried. We set off but by the time we had reached China things had changed quite a lot - we were immediately putting face masks on and we had arrived to a place very different to one we were expecting," Gale said.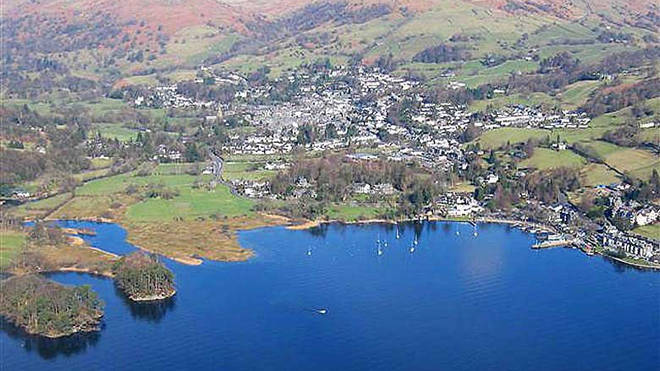 'Don't die, please buy' Glasgow newsagent sells out entire stock of coronavirus face masks
Gale told LBC the family are concerned how their daughter has been treated since the outbreak, "I know people are staying away just because they have a Chinese face."
"My daughter has had people covering their faces when they walk past her or keeping away from her when she hasn't been to China; she hasn't been in contact with people who have been to China. It's sad and upsetting when people behave like that."
There have been 8 confirmed cases of coronavirus in the UK so far while the death toll from the Wuhan strain of coronavirus - also known as Covid-19 - in mainland China has reached 1,113.
China's National Health Commission said 2,015 new cases had been reported over the last 24 hours, representing the second day of decline.
The total number of cases is around 45,000 globally.